Fans of Newcastle United have been reacting to a post on Twitter, which apparently highlights a Sports Direct store opening despite restrictions imposed by the government.
The post, which was uploaded by a Newcastle fan on Twitter, shared two photos, the first of which showed a message by the Scarborough Police Facebook page, informing that their officers had to close a Sports Direct store for opening before restrictions were lifted on non-essential stores, following the impending reopening of such businesses from Monday.
A second image showing a photo of customers queuing outside of the stated Sports Direct store was also shared within the tweet.
In reaction to the photos, fans of Newcastle flocked to have their say on the matter, with many slamming Mike Ashley – the owner of both Newcastle United and Sports Direct – for opening his stores while restrictive measures were still in place, while others have claimed that the actions of Ashley are no longer surprising.
One in Carlisle was open then shut down by the police as well. The man has no shame. Can't wait to hear there excuse.

— Rob Hastings (@RobyhRob) June 14, 2020
Honestly thinks he's above the law that man

— ash 'mush' moralee?????? (@ash_moralee) June 14, 2020
This is not the first time that Ashley has attempted to flout lockdown restrictions, as back in March, Ashley attempted to keep his Sports Direct stores open after claiming that they were supplying essential goods.
Newcastle fans have also been recently enraged by more of Ashley's actions, with some accusing his club of 'dereliction of duty' after they had received no communication from Newcastle United regarding refunds of season and matchday tickets, despite the fact that the remainder of the Premier League season is set to take place behind closed doors.
Is Mike Ashley the worst club owner in the Premier League?
Yes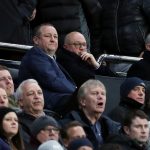 No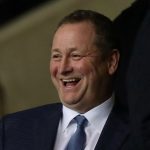 Their general outrage at Ashley was displayed in more of their comments, as can be seen below.
Is anyone actually surprised though? They guy only has one priority – money – as proved when he tried to keep the stores open when the lockdown first came in.

— Stuart Roxburgh (@Stuart_Roxburgh) June 14, 2020
The man just has no shame!

— Paul (@paul_DCAFC) June 14, 2020
Boycott everything Ashley

— graham coleman (@GrahamColeman09) June 14, 2020
Utter vomit

— Grant Thorne (@GrantThorne3) June 14, 2020
the gift that keeps on giving

— Geordie_Fan9 (@Fan9Geordie) June 15, 2020
With Newcastle currently in the midst of a takeover bid, fans of the club may not have to put up with Ashley for much longer.
However, the deal is still yet to be approved by the Premier League after facing several challenges of its own, meaning that, unfortunately for Newcastle fans, the identity of their owners going forward remains unclear.