Fans of Newcastle United have been reacting to a post on Twitter, in which Steve Wraith provides an update on the club's ongoing takeover bid.
Going back as far as 28 April, The Guardian reported that Newcastle's £300million Saudi Arabia-funded takeover bid had 'inched closer to completion', before stating that no '11th-hour hitches' were expected in the deal, and that it should only 'take another week to 10 days to complete'.
Almost two months later, however, the takeover is still yet to be approved, with objections to the deal being raised by several sources, the most prominent of which is the claim that Saudi Arabia is behind pirate satellite TV service BeoutQ.
The World Trade Organisation is investigating the claim, the results of which are set to be published by 'mid-June'. Having declared that Saudi Arabia is indeed behind the service, it could put the takeover in serious doubt, as the final ruling may result in Newcastle's prospective new owners failing the Premier League's owners' and directors' test.
However, in a recent post on Twitter, Steve Wraith relayed that despite the objections to the bid, reports suggest the deal is 'going to the wire', and that it is has a '50/50′ chance of going through, before stating that 'nobody knows anything other than the Premier League'.
In reaction to his tweet, fans of Newcastle have flocked to have their say on the matter, with many stating their belief that the deal is 'on a knife-edge', while others have claimed that they believe some people know the outcome of the deal already.
So are we n a knife edge? I think some people know already…..

— mr1234 (@onmyshoe) June 15, 2020
The Premier League can't leave it this long, half our club on Furlough then turn it down. That would be negligent and a disgrace

— Scott Parsons (@FulwoodAmateurs) June 15, 2020
Financially surely they cant knock it back… they are just trying to make things as watertight as they can so when it goes through anyone that kicks back at it cant say anything
.. (bein/ amensty etc)

— Shadders (@Shadders86) June 15, 2020
Other Newcastle fans have simply commented with their feelings as to whether they believe the deal will go through, with some appearing confident, while others are less so.
Are you confident the takeover will be approved by the Premier League?
Yes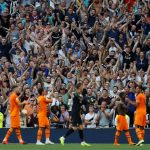 No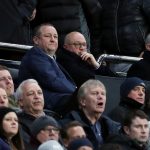 Deal isn't happening

— Paul Colbourn (@PColbourn) June 15, 2020
Always count on you Stevie boy ????????

— Joe Robinson (@MrJoeRobinson) June 15, 2020
Another day closer ??

— Tom Dixon (@tomdixon27) June 15, 2020
It'll happen.

— Kevin Busby (@kevin_busby) June 15, 2020
Despite the feelings of Newcastle fans either way on the subject of the takeover, in truth, nobody really knows which way the Premier League will go with their decision on the deal.
As such, it would seem the anxious wait for Newcastle fans looks set to continue for a little while longer yet.