A lot of Newcastle United fans have replied to a post from The Independent's Miguel Delaney after he produced a new piece on the proposed takeover of the Toon.
The tweet from Delaney claims that the takeover of Newcastle could impact the Premier League and its clubs' ability to buy players.
In the piece itself, Delaney interviews an unnamed source who claims that this is the biggest decision the Premier League will have to make.
Delaney also states that the takeover should be rejected on moral grounds, and this has drawn the attention of these Toon fans who feel he has no idea what he is talking about.
Are you annoyed by this piece from Delaney?
Yes, he just wants the takeover blocked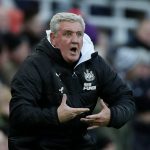 No, I don't care what he thinks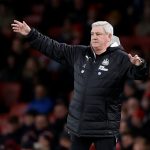 @MiguelDelaney how do you know any of this as the Premier league test is confidential

— Jonathan collin (@Lips1982) June 3, 2020
He doesn't, he hasn't got a clue. His 'source' is probably in his bathroom mirror. #nufc

— Kev H (@DeKuip02) June 3, 2020
Why do you continue to blame Newcastle and it's fans, it's cringeworthy how much you don't want this takeover to go through, I can't wait to see what you say when it gets passed

— Nick899???????? (@CNick89) June 3, 2020
It'd be nice if he put the same energy into drawing attention to what Ashley is doing. Things like still taking season ticket money, staff still on furlough, etc. Funny how no one in the media draws attention to what Ashley is doing to the club

— Evan Kiropoulos (@evan_kiropoulos) June 3, 2020
He then claims that approving this takeover could threaten the relationships that the Premier League have with rights holders and non-rights holders because of the links between the Saudi government and BeoutQ – as proved by a report from the World Trade Organisation.
Still, many Toon fans feel this piece is unbalanced and does not mention several key things.
The PIF are a seperate legal entity to KSA as documented by the football lawyer. Not sure I see how they can be blocked from buying on these grounds. Also means the whole bein court case in France needs reopened etc. ?.

— ajf (@foxaj) June 3, 2020
Throughout that report you mention BeoutQ and piracy, the claims of which were brought about by Bein Sports. Not once, have you mentioned that the owner of Bein Sports is currently being tried for Piracy, why not? You clearly have an agenda against #NUFC not only KSA.

— Whitty2020 (@Whitty_1987) June 3, 2020
Surely Premier leauge would grow if Saudis took over, they'd bid themselves for tv rights, bringing in more money to the leauge and surely competition for tv rights in the middle east is a good thing, bein has too much influence with PL, and not exactly very honest themselves.

— phil (@pt1nufc) June 3, 2020
Miguel couple of issues:

1) The Human Rights issue although serious are not taken into account in this scenario
2) The piracy section is for KSA not PIF to deal with and legally they are separate entities
3) What the clubs or EPL partners want is not relevant.

— Joshua Selig (@selig_joshua) June 3, 2020
Annoyingly for many Toon fans, Delaney believes that these issues will leave the takeover unresolved for some time.
Newcastle's ongoing takeover deal has been with the Premier League for a while now after a deposit was paid to Mike Ashley.
However, this happened in April, and here we are in June, and still, nothing has been decided.
Richard Masters confirmed that there was no timescale for this decision, but that is leaving the Toon in limbo.
The club still have season ticket money and have provided no response on refunds, and they also still have staff furloughed.
As Delaney points out, the piracy issue is complicated, but the Premier League should consider who they are impacting with this long-running saga.
Hopefully, there will be a conclusion to this soon, but if Delaney is to be believed, then that is unlikely.