Some Sunderland supporters have flocked to a tweet that was recently posted by Black Cats-focused Twitter account @sunechosafc that includes a link to an article from the Sunderland Echo which shares the alleged news that "two groups are currently considering a takeover" of the Black Cats. 
This article from the Sunderland Echo explains that two groups who are said to be "long-standing admirers of the club" have an interest in buying the Black Cats at present. In addition to being admirers of the club, these two groups include members who have "experience in running a football club", according to the Sunderland Echo. 
As stated in this report, the club's current owner Stewart Donald revealed that he would begin trying to sell the club at the turn of the year, as a result of growing dissatisfaction with him as the club's owner, from the Stadium of Light faithful. 
After this report claiming that two groups are currently interested in purchasing the club was shared on Twitter, it caught the attention of many Black Cats supporters.
? #SAFC attract takeover interest from two groups

? 'A source close to one group confirmed that positive talks had been held with the club's hierarchy in recent days'

— Sunderland Echo SAFC (@sunechosafc) June 2, 2020
Some Sunderland supporters reacted with excitement to this alleged news. 
Hopefully there is some substance to this – particularly if the prior experience of running a club is of a similar scale to Sunderland

— Sunderland AFC Merch (@SafcMerch) June 2, 2020
Ooooo ?? buy us #safc

— SAFC Living 123 (@safcliving123) June 2, 2020
However, a lot of the Black Cats fans who replied to @sunechosafc's tweet sharing this report have been reacting with scepticism to this alleged news. 
If they are still talking to different groups then that means there is basically no progress whatsoever to report and we're not being bought by anybody anytime soon.

— Foz (@Il_Principe1982) June 2, 2020
Not a chance

— Nerdy McNerdface (@JohnnyR1Red) June 2, 2020
Do you think that Stewart Donald will sell Sunderland soon?
YES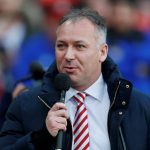 NO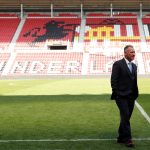 Forgive while I yawn ??

— doug raine (@dougraine3) June 2, 2020
Yet another non story.

— David Armstrong (@DavidAr23881722) June 2, 2020
Again? Forgive me if I ?

— Hummy (@eathummous1) June 2, 2020
One Black Cats fan replied to this post by comparing this report to the speculation that has been surrounding the proposed takeover of Sunderland's Tyne-Wear rivals Newcastle United of late. 
And we laughed at NUFC please just stop

— D M D (@DDOUGHE69525937) June 2, 2020
It may be wise for Sunderland fans not to get too excited by this alleged news yet, considering that nothing is confirmed with regard to the future of the club and a potential takeover.