Football finance expert Kieran Maguire has been discussing the Fenway Sports Group's (FSG) ownership of Liverpool.
FSG took control of the Anfield club in October 2010, when the company was called New England Sports Ventures (NESV), from former owners Tom Hicks and George Gillett (per BBC).
To acquire the Reds, it cost the American sports company somewhere in the region of £300million, however, it would seem the club is worth much more now.
In the latest episode The Price of Football podcast, Maguire discussed how football clubs can be a good investment and mentioned Liverpool after initially discussing Manchester United.
He said: "Manchester United is a football club, which has, as we know, a very successful commercial division and qualifies for the Champions League on a regular basis.
"That's where the money is," Maguire continued.
"Commercial deals in the Champions League are the most lucrative elements within football.
"So, the people at FSG, John Henry's bunch who own Liverpool, they bought Liverpool less than 10 years ago for around about £300million. They'd get five or six times their investment."
TIF Thoughts…
So, judging from what the football finance expert had to say, it seems that the Reds' recent achievements in the Champions League have vastly increased the value of the club.
In 2018, Jurgen Klopp's outfit reached the final of the Champions League but lost 3-1 to Real Madrid (per BBC), however, a year later they would be victorious in the final against Tottenham Hotspur to lift the trophy (per BBC).
Would you consider the Fenway Sports Group (FSG) to be good owners?
Yes, they're great owners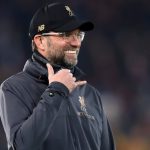 No, I don't rate them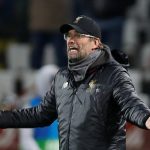 By Maguire's calculations, in 10 years, the Reds have skyrocketed from a value of £300million to somewhere between £1.5-1.8billion.
So, on the commercial side of the game, that seems like nothing but good news for Liverpool fans and, in particular, FSG.