Aston Villa fans on Twitter have been responding to the latest news surrounding their next Premier League fixture. 
This comes after Villa fan Twitter account @villareport shared a post on their page relaying news originally published in a report by The Telegraph.
The report revealed that Villa's upcoming Premier League fixture against Sheffield United will take place at 6pm on June 17th and will be shown live on Sky Sports.
This post then gathered a lot of replies from Villa fans who were quick to share their thoughts on this latest news.
Here's a sample of Villa fans responding to the post:
Aston Villa vs Sheffield United will kick off on June 17th at 6pm, and will be live on Sky Sports. [telegraph] #avfc

— villareport (@villareport) June 3, 2020
Woo hoo can't wait !!

— Ross Callaghan (@rosscallaghanav) June 3, 2020
Last week, the Premier League released a statement revealing that the current season will resume later this month with Villa's clash against Chris Wilder's side starting it all off.
So exciting ? @tonysymonds

— Hannah (@HanFaizey) June 3, 2020
Can't wait been soooo long

— VillaTola???????? (@villatola) June 3, 2020
Will Villa beat Sheffield United?
Yes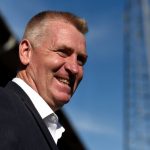 No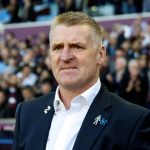 Now that the finer details of this fixture have been published, this sparked a big reaction on Twitter.
However, there were some Villa fans responding to this post who weren't as excited by this news as others.
These Villa fans were not impressed with the proposed kick-off time for the upcoming clash.
Who decides these times. There's no way I can get from work to the ground in time for kick off! Absolutely shocking

— bäckröw83 (@backrow83) June 3, 2020
And why at 6pm. A lot of fans will not be home from work by then!

— pacbuddies (@pcrayth) June 3, 2020
Whereas this Villa fan seems to have lost his interest in the club.
are people excited ? … I dunno what's happened to me this last couple of months but I've lost all interest completely

— George Fowler (@FowlerLegend) June 3, 2020
It's good to see that some of these Villa fans are excited to see their team back in action in the Premier League once again later this month.
Considering how Villa are currently sat in the relegation zone of the Premier League table, it's good to see these Villa fans looking forward to seeing their team play again as they try and avoid the drop back to the Championship.
The best way Dean Smith's side can do this is to get off to a good start by beating Sheffield United when the league resumes.