Some Charlton Athletic fans have been responding to a tweet that was recently posted by Addicks fan Dave Lockwood after he shared a post from Sky Sports News that includes footage of Lyle Taylor discussing his decision not to re-join Charlton for the remainder of the 2019/20 campaign. 
Addicks boss Lee Bowyer recently told talkSPORT that Taylor is one of three players to decide not to re-join the Addicks for the remainder of the 2019/20 campaign upon the resumption of the Championship season later this month. The Charlton manager revealed that Taylor has explained that he didn't want to risk getting injured prior to the expiration of his Charlton contract at the end of June. 
Now, Taylor has spoken to Sky Sports to whom he shared the reasoning behind his decision not to re-join the Addicks. The 30-year-old forward explains that while a part of him wants to play, he feels that the risk of injuring himself while completing the 2019/20 campaign for Charlton is too great. 
In addition to sharing this footage, this Charlton fan is critical of Taylor's decision in his recent tweet, stating that the 30-year-old isn't the 'hero' that some thought he was, before stating that some Addicks fans "saw through (Taylor) ages ago".
No "might" about it. Sorry @lyletaylor90 you aren't the hero they thought you were. #cafc Some of us saw through you ages ago. https://t.co/UuwU7Yz85t

— Dave Lockwood (@BigDL) June 4, 2020
Some Charlton fans were somewhat critical of Taylor in response to this tweet. 
He is not selling himself here sounds like the knee injury has caused a weakness and is still a concern . I hope it puts doubt in his prospective employers mind !!! CTID

— neil (@MrPapyrus) June 4, 2020
Literally jog on, you've said your done, don't talk about our club anymore it's not your club! Really don't think you're going to get this life changing deal you expect!

— David Campbell (@campbell1310) June 4, 2020
Other Addicks supporters called for Taylor to change his mind in response to this post. 
@lyletaylor90 you can't sleep because you know how important you are to the team and rightly feel guilty about letting people like Bowyer down. Change your mind. Be the man we thought you were

— Kevin Fuller (@FULLERK88) June 4, 2020
youve got to change your mind Lyle how can you let all those kids that idolize you down,i cant even tell my grandson(6) he will be heartbroken,he dont understand money reasons,what do i say to him?Cant you take out insurance against being injured?Apologize and play give your all

— bert palmer (@bertiepalmer) June 4, 2020
Meanwhile, other Addicks fans took issue with Lockwood's comment that some Addicks fans "saw through" Taylor before this, with one saying that Taylor "gave his all" for the club prior to this recent decision. 
Would you like Lyle Taylor to change his mind?
YES, I'D LOVE THAT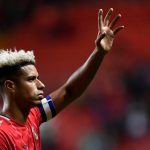 NO, WE DON'T NEED HIM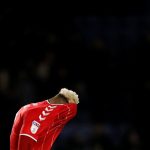 Surprised by your last sentence, Dave. I'm as gutted as you , but when and why did you "see through him"? Remember Bow told us that he said to him " give me one good season"? Something isnt right in the story so far.

— Richard Hunt (@HunterPrague) June 4, 2020
I'm not happy with what has happen with Lyle but can't say I saw 'through you ages ago'.

What I saw was a player we got from his previous contract beinh expired who gave his all for us to get himself a better move at the end of the contract.

Not playing to the end is wrong

— Danny Court (@CourtDannycourt) June 4, 2020
Considering that Taylor has scored more league goals than any other Charlton player this term, it may be harsh of this Charlton supporter to say that some Addicks fans "saw through (him) ages ago" as he has played an important role for the club this season.