Aston Villa fans on Twitter have been reflecting on former Villan Marc Albrighton and his departure from the club. 
This comes after Villa journalist Mat Kendrick share a post on his page that contained an article he wrote for the Birmingham Mail that included an interview with the former Villan on their Claret & Blue podcast.
In the caption of his post, Kendrick revealed that Albrighton spoke about his Villa exit "without an ounce of bitterness, which is a true measure of the fella, considering how badly he was treated."
This post then gathered a lot of replies from Villa fans who were not shy in sharing their views on Albrighton and his departure from the club.
Here's a sample of Villa fans responding to the post:
Had a great chat with Marc Albrighton. Never heard him talk so openly & honestly about his Villa departure before. He discusses it without an ounce of bitterness, which is a true measure of the fella, considering how badly he was treated #AVFC #LCFC #UTVhttps://t.co/OeQg7MUQyz

— Mat Kendrick (@MatKendrick) June 1, 2020
Shocking decision to let him go. What were they thinking? Accountants in charge know the cost of everything the value of nothing!

— John (@Suppersready3) June 2, 2020
Did the club make a mistake letting Albrighton leave?
Yes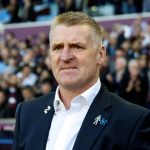 No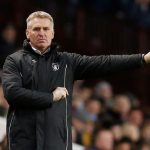 Albrighton revealed in the interview that two days after the end of the 2013/14 season, he got a phone call from his agent who told him the news that the club had no intentions of offering the Englishman a new deal.
So we can blame lambert liked albrighton a lot at villa and still at Leicester great player nice to see him back one day

— thomas (@dotcomthomas) June 2, 2020
Albrighton left Villa in 2014 on a free transfer to Leicester City after working his way through the youth system at Villa (per Transfermarkt).
Great fella really is x

— Prepared PR ? (@preparedpr) June 2, 2020
During his time at Villa, Albrighton made a total of 102 appearances for the senior side in which he managed to score nine goals and provide 19 assists along the way (per Transfermarkt).
Letting him go is up there with selling Cahill, ridiculous decision…

— Maxtone Witherball (@alrightmateyou) June 1, 2020
Now that Albrighton has revealed the details of his departure from the club he had spent most of his career at, this opened the door for lots of Villa fans to share their views on the player and how he left.
An absolute disgrace, but no surprise given the regime at the time. Albrighton had the last laugh in 2015/16. I've said before the amount of academy players over years who have had to move to get on and have established themselves in EPL is a worry.

— Robberhotz_ultimateVillan (@robberhotz) June 2, 2020
I remember a home game against West Ham towards the end of the that season.
The rest of the team played awful but albrighton was our best player on the pitch that day – gave it his all.
Then he got released a few weeks later I couldn't believe it.

— Matt Johnson (@MattJohnson373) June 2, 2020
It appears that a lot of these Villa fans remember Albrighton's time fondly and still have a lot of good memories and respect for the player which is great to see.
The fact that these Villa fans have been sharing their disappointment that the club got rid of Albrighton when they did just proves how much they rate his talents and abilities as a player.