Some Charlton Athletic fans have flocked to a tweet that was recently posted by an Addicks fan who has shared that they "think people underestimate" how bad things are at the club at present, before going on to indicate some concerns over the club's future.
Some more Charlton fans have been responding to this tweet by sharing some concerns of their own over the future of the club, with one Addicks fan sharing a particularly gloomy assessment of the state of the club by declaring that "in the world outside football, (they'd) be bust and closed" by now. 
Read the concerned reactions of some Addicks fans to this post about Charlton Athletic in the tweets below.
Their won't b a club next season we're running out of cash very quickly I can only c one way administration by end of June at latest and esi running off with 20m

— Jonathan Acworth-Waldegrave (@JonathanAcwort1) May 18, 2020
Very true … amazing how dense a few are. Massive sham to go from Wembley a year ago to what it is now. Unreal in fact.

— John Rees (@JohnReesy17) May 19, 2020
Sadly, I agree with you. I am not sure where player discussions about deferring wages got to, but if there is still a payday at the end of this month, even a reduced one, then the next meaningful sign for me will be whether the club is able to honour it.

— Bruce Montgomery (@PresenterBruceM) May 19, 2020
Are you concerned about Charlton Athletic's future?
YES, VERY CONCERNED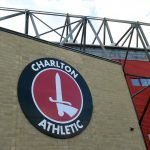 NO, THE CLUB WILL BE FINE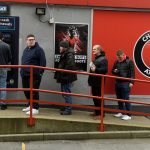 I'm as worried as you Mike, no rich owner, no income but plenty of costs. In the world outside football we'd be bust & closed. Football can't hide from basic economics for much longer. #cafc

— Ted (@charltonted) May 18, 2020
Worrying times indeed.
Love that analogy ?.
We've been here before.
Let's hope we get the same result.

— PH (@Ph1Pd) May 19, 2020
My outlook gets gloomier with every passing day

— CafcPaul (@cafc_paul) May 18, 2020
What do we think?
As per a recent article from The Evening Standard, Charlton's current majority shareholder Tahnoon Nimer "has so far failed to provide source and sufficiency of funding to the EFL", since taking over the club back in January. This article describes the Addicks' current state as one of being "left in limbo". 
It may be fair to say that there are plenty of question marks surrounding Charlton's current financial situation and with that in mind, it may be understandable why these fans have shared some concerns over the future of the club.