Some Celtic fans have been talking about a video involving Virgil van Dijk that was relayed on Twitter recently.
Hoops-related page 'Celtic Soccer Show' recently posted a video of Van Dijk from his time at Parkhead. The video had the Dutchman playing in a game against Partick Thistle in 2015 and nutmegging a player from the opposition team.
On seeing this video, many Celtic fans were left talking. While some loved the piece of skill, others talked about Van Dijk's time at Celtic.
Plenty will disagree with me, but Virgil van Dijk is vastly over-rated. A nice footballer, but too often gets found out by decent strikers. Said top sports "journalist" Tom English

— JOE (@caterfit) May 6, 2020
How would you rate Van Dijk's stint at Celtic?
Underwhelming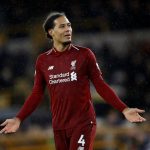 Really good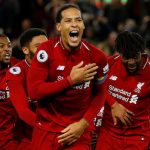 What a player, best CB to have played for Celtic in my lifetime, be interested to know how some of the older fans rate him against some of our defensive legends?

— MonThe (@hoopleheads_) May 6, 2020
He never got out of 2nd gear up here, pure class???

— D7 SHV ??? (@Shiv1888) May 6, 2020
A CB has absolutely no right doing that ?

— Lee Clark (@LeeClark1985) May 6, 2020
Aye what happened to him but

— Thats Plenty! (@EdwardNashton7) May 6, 2020
OUTSTANDING ??

— Scott Carrick (@ScottCarrick1) May 6, 2020
Van Dijk was at Parkhead from July 2013 until September 2015. He had joined the club from Groningen before leaving for Southampton two seasons later (via Transfermarkt).
As a Celtic player, Van Dijk had made 115 appearances in all competitions for the Hoops. He had scored 15 goals and got seven assists at centre-back (via Transfermarkt).
What do we think?
The comments of some Celtic fans suggest that they still admire Van Dijk. One fan does suggest that the Dutchman never got out of 'second gear' at Parkhead, but the video shows that he had some impressive skills back then. Celtic fans should be proud that they helped in the development of a future Champions League winner, even if they only had him at the club for two years.