BBC Scotland's chief sports writer Tom English recently posted about Neil Doncaster, leaving many Celtic fans angry.
English's tweet thanked Doncaster for coming on BBC Sportsound, but he said that it was a 'shame' that he didn't take questions from the other members of the panel.
On seeing what English's tweet said, many Celtic fans were angry. Some of them said that Doncaster said the right things and he did the right thing too.
Embarrassing day for @TEnglishSport
Doncaster laid bare his lack of knowledge

— Brian McNally (@McNallyMirror) May 2, 2020
Is Tom English biased against Celtic?
Of course he is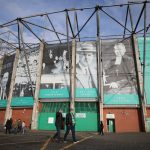 I don't think so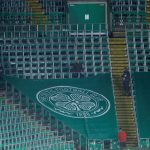 Doncaster was clear and concise, the end.

— ?tommy g? (@tjg_tommy) May 2, 2020
I know there is little or no news for you to actually report these days Tom but it's getting a bit ridiculous trying to justify these claims.

— Chris McInally (@CMcI1967) May 2, 2020
Why don't you and your colleagues do some homework beforehand? Embarrassing.

— Big Ernie (@RRumbles6) May 2, 2020
Done you a belter ?

— Spam Rogic (@SpamRogic) May 2, 2020
I'm cringing, we all heard it Tom.
Cannae believe you are attempting t put a different slant on it, you are now one of the most pathetic amongst the media.
Do yourself a favour ?

— stevie neary (@davyowens67) May 2, 2020
You're a joke

— Kevin McGowan (@kevinmcgowan67) May 2, 2020
Three options for @TEnglishSport now. Start paying attention to the facts, keep his head down and pretend this didn't happen, or keep digging.

— WJ 67 (@wjf1967) May 3, 2020
This happened after English had criticised SPFL chairman Murdoch MacLennan for not making himself 'available to journalists' and gave him stick for conducting a question and answer session 'with himself'.
What do we think?
BBC later released the whole set of questions that had been posed to Doncaster in the Sportsound interview that English was talking about in his tweet. The Q&A includes Doncaster talking about a variety of issues and it shows that he did make himself available for a lot of questions.
In that sense, one can see why Celtic fans have slammed English for his tweet. The fact that Doncaster even addressed a question about English's 'story about loan payments' shows that the interview was a rather transparent one.