A lot of Tottenham Hotspur fans have replied to a post from The Spurs Web, which has relayed news originally from La Gazzetta dello Sport on Christian Eriksen (via Daily Mail).

The report claims that the Dane has already begun considering his future at Inter Milan because Antonio Conte wants to sign Arturo Vidal and Sandro Tonali.
This provoked a reaction from many Tottenham fans who appear to have no sympathy for their former player.
Do you have any sympathy for Eriksen?
No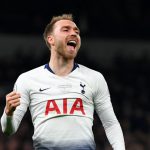 Yes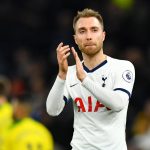 ? Gazzetta dello Sport: Eriksen has already begun to doubt his future in Italy. Antonio Conte wants Arturo Vidal and Sandro Tonali in the next window.

Eriksen feels the club are not showing him the respect he deserves. pic.twitter.com/zRvkkYWJvR

— The Spurs Web ?? (@thespursweb) May 14, 2020
He made his decision

— BergwijnSZN?? (@Swenty_) May 14, 2020
????????????????????????????????

— Just Jim (@superspurs84) May 14, 2020
karma

— Eddy C. Jorge (@e_jorgeUK) May 14, 2020
The grass isn't always greener is it? ?

— Mark Siggers (@Siggs72) May 14, 2020
— Ed (@EdGeFlint) May 14, 2020
The grass is not always greener pic.twitter.com/ZEy0GkP5gO

— Andy THFC (@AndyTHFC14) May 14, 2020
Oh dear, what a pity, never mind.

— Kim Edwards (@KimEdwards48) May 14, 2020
Maybe learn to take a corner

— Harry C (@HazSpur92) May 14, 2020
This makes me so happy, hope he rots at Inter

— Chris Kyriacou (@MrChrisKyriacou) May 14, 2020
And he showed no respect to Spurs towards the end

— Darren Richards (@DarrenR28) May 14, 2020
What do we think?
Eriksen departed Spurs in January to move to Italy to play for Conte's side, and he has managed to make eight appearances in all competitions in which he has scored one goal and provided one assist and earned an average rating of 6.32 in Serie A.
However, if this report is true, then it looks like the Dane could be slipping down the pecking order, and it appears that not many Spurs fans care.