A lot of Newcastle United fans have replied to a tweet from NUFC 360, which has relayed news from the Evening Chronicle regarding the proposed takeover of the Toon.
They claim that the deal for Amanda Staveley's Saudi-backed consortium to take the Toon from Mike Ashley passed the 'latest round' of the Premier League's required checks.
They say that the deal is now in the 'final stages', and as of yet, there have been 'no hiccups' and the process 'remains on course' for Ashley to be replaced as owner of the club.
However, the use of the term 'round' has confused these Toon fans, while some just seem sick of the whole thing.
Has this update confused you?
Yes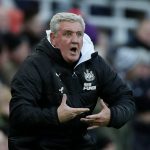 No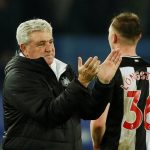 Newcastle United's takeover proposal has made it through the latest round of the Premier League's owner's and director's test with no complications [Chronicle]

— NUFC 360 (@NUFC360) May 21, 2020
Latest round? Is that bootcamp or the live shows?

— Robert Brown (@robertbrownnnn) May 21, 2020
I wasn't aware there were "rounds" to this someone could have said earlier. Are we at the Quarter Finals now?

— Toon (@Toontweeter) May 21, 2020
Another nothing statement from the Chronicle.

Who is to say what 'round' is passed and how many 'rounds' there are. The Chronicle are great at never actually saying anything.

— Dell ? (@agbnufc) May 21, 2020
Rounds??? Was wondering why my head was battered. pic.twitter.com/M1ELSciLlq

— Peter Wright (@peterrwrightt) May 21, 2020
When will this finally end… beyond a joke now

— Stuart Munro (@Stuie_54) May 21, 2020
Probably be imminent is it? Like the other 7 times ??

— kieran (@kingkie1994) May 21, 2020
Passed the test, haven't passed the test, Red flags, green lights, it's on, it's off, I'm going into meltdown ????

— Davy (@davgorrick) May 21, 2020
It's not the FA cup. What are the comical on about.

— thereal andrew young (@temperamentalan) May 21, 2020
What do we think?
This seems like a positive update from the Evening Chronicle though we can see why using the term 'round' has confused these Toon fans.
However, according to reports in both The Sun and Forbes Middle East, the Premier League have approved the takeover.
The piece in The Sun claims that an official announcement will be made on the 1st of June – so we will just have to wait and see if that happens.