A lot of Newcastle United fans have replied to a tweet from NUFC 360 that includes a link to the Evening Chronicle.
The Chronicle has direct quotes from Hatice Cengiz, who is the fiancée of murdered journalist Jamal Khashoggi. (Live blog, 04/05/2020, 19:30)
She did not appear on the call but had a statement that she prepared read in the digital town hall meeting hosted by Newcastle Central MP Chi Onwurah, and she appealed to NUFC fans to stand together and oppose the takeover. (Live blog, 04/05/2020, 19:30)
This is because Mohammed bin Salman is accused of playing a part in the murder of Khashoggi, and he is the chairman of PIF, the company that intends to take an 80% share in the Toon in this proposed takeover.
Does this statement change your opinion of the takeover?
Yes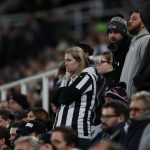 No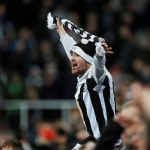 She asked fans if they really want someone accused of murder to be associated with their club. (Live blog, 04/05/2020, 19:30)
This has drawn a reaction from these Toon fans.
New letter from Hatice Cengiz on the #NUFC takeover. (Please try and be respectful, the matter is no joke whatever your view of it is) Snips here: https://t.co/xRG6ixdhbj

— NUFC 360 (@NUFC360) May 4, 2020
What he is ACCUSED of. That's her own words. Why should we oppose something because of what someone may or may not of done. Tragic what the lady went through but it's not on us and we shouldn't be made to feel like it is either

— Daniel D (@DanDava1892) May 4, 2020
Nothing has happened since her last letter so why write another one?

— jonny (@jgray2706) May 4, 2020
Another letter. Really? Wasting their time, they won't do anything unless the government pulls the plug!!

— Liam Blackburn (@lblackburn_18) May 4, 2020
If she feels there is an injustice, it might be worth her writing a letter to someone in a position of power who can try do something about it. Trying to stop someone buying a football club seems a bit pointless to me

— Tom Paine ™ (@TPaine04) May 4, 2020
It's a ridiculous suggestion. You don't see them saying every F1 fan should take a stand or nobody should by a ticket for a concert on ticketmaster…

— James Knowlson (@jimknowlson) May 4, 2020
I do have sympathy for her. I was living in Istanbul at the time Jamal was killed and followed the fallout closely.

However, it's not up to NUFC fans to make a stand here. The PIF have made numerous investments since Oct 18 – I'd be interested to see her interventions for those.

— Graham Megennis ?????? (@GrahamMegennis) May 4, 2020
Not interested why should that matter? That's right it doesn't

— Arron Gallagher (@_arrongallagher) May 4, 2020
What do we think?
The proposed takeover is currently with the Premier League going through the required checks, and George Caulkin, also speaking at the digital town hall event, claimed that the buying side is still 'overwhelmingly positive' that the deal will go through. (Live blog, 04/05/2020, 19:14)
The concerns raised by Cengiz (Live blog, 04/05/2020, 19:30) we think are important, but it seems that these Toon fans do not feel that the concerns should impact this takeover.