Liverpool fans on Twitter have been reflecting on a goal scored by Brighton & Hove Albion striker Glenn Murray last season. 
This comes after Liverpool-focused Twitter account @empireofthekop shared a post on their page commemorating the one-year anniversary of a goal scored by Murray against Manchester City in Brighton's 4-1 defeat to Pep Guardiola's side.
Murray opened the scoring on the final day of the 2018/19 season against City, but Brighton eventually lost the match, resulting in City becoming the first side since 2009 to retain the Premier League title (per Sky Sports).
This Liverpool page captioned their post claiming that Murray's goal "sent all of Liverpool into delirium for all of 90 seconds" until Sergio Aguero equalised for the Citizens.
This post then gathered a lot of replies from Liverpool fans who were quick to share their memories of this incident.
Here's a sample of Liverpool fans responding to the post:
On this day 12 months ago, Glen Murray glanced a header to give Brighton the lead v Manchester City, and sent all of Liverpool into delirium for all of 90 seconds! ? pic.twitter.com/XH8BRbiGbi

— Empire of the Kop (@empireofthekop) May 12, 2020
Felt like I was having a heart attack no joke

— *Dylan Mellor* (@mellor77) May 12, 2020
Best 90 seconds of my life tbh. Well who cares now we're gonna win the league anyways. Up the mighty reds??

— Umer Malik (@umer_akhlaq95) May 12, 2020
I remember it so clearly, driving home and was struggling to keep the car on the road. The devastation when they equalised. ???

— OOG (@olie_og) May 12, 2020
Did Liverpool deserve to win the league last season?
Yes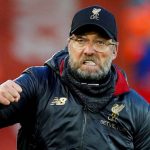 No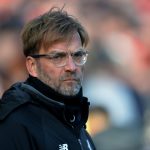 After Aguero equalised shortly after Murray's opener, goals from Aymeric Laporte, Riyad Mahrez and Ilkay Gundogan sealed the three points and the Premier League title for City. Now that Murray's goal has been brought up again on Twitter, this paved the way for lots of Liverpool fans to share their memories and feelings of their short-lived jubilation.
I REMEMBER HATING MYSELF FOR HOPING

— g (@gdstynvtr) May 13, 2020
Not going to lie, this goal got me all emotional on the day.

— Stephen (@So78R) May 12, 2020
It's the hope that kills you!

— @PabloHill71 (@PabloHill71) May 12, 2020
What do we think?
It's a shame that these Liverpool fans only had a short amount of time thinking they would be league champions last season until City went on to win the match and the Premier League title.