Some Celtic fans have been lauding the club's jersey from 1967 after it was handed an accolade recently.
The club's official website recently shared that France Football had named the Celtic jersey of 1966/67 as one of the best in football history.
This information was also relayed by the club's Twitter account. After reading this, many Celtic fans were delighted. Some loved the old jersey, which was worn as the Lisbon Lions brought home the European Cup.
A uniform so simple ?

— Chas Newkey-Burden (@allthatchas) April 9, 2020
Yep, just get Adidas to replicate the 1967 shirt and they wouldn't be able to keep up with the demand.

— Cú Chullain (@paddyb53) April 9, 2020
That kit is the best in UK history and no discussions will be entered into.????

— William Kane???? (@williamkane1962) April 9, 2020
Was the Celtic jersey of 1967 the best in UK football?
Yes, it was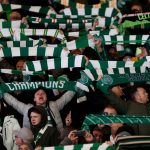 I don't think so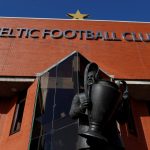 Should have been number 1 but that's my opinion ?

— Lloyd Patrick Jepson (@lloydybhoy90) April 9, 2020
Only to be expected HH?? keep safe

— Stephen (@sgb1313) April 9, 2020
#adidas. Have a look at that top . Simple but iconic ?

— Jk63 (@Jk6315) April 10, 2020
One of, it's the best, forever

— JimmyD (@Jim13221338) April 10, 2020
As per the club's statement, France Football had put out a list of 50 of the best jerseys in football history and Celtic's 1967 strip ranked in 12th place. The magazine ranked Ajax's jersey from 1971-73 as the best out of the others.
No other Scottish side was in the top 20, though when it comes to English clubs, Liverpool's jersey from the 1977-78 season ranked 15th in the list.
What do we think?
This is certainly an achievement for the Parkhead side, considering they're the best-ranked British team and the only Scottish team in the top 20.
What makes it even more special is the season from which it has been included. The 1966/67 season had seen Celtic become the first British team to win the European Cup, with Manchester United winning it in 1968.
Looking at the comments of the Celtic fans, the kit certainly still means something to them.