Some Southampton fans have been having a debate about who should be the club's captain in the near future.
The Saints recently lost 3-1 to West Ham in the Premiership this past weekend. The defeat left them at the 13th position in the Premier League and they are only seven points ahead of 18th-placed Bournemouth currently.
A Saints-related page called SouthamptonPage was talking about the club's captaincy recently.
Who should be Southampton's captain?
Hojbjerg for me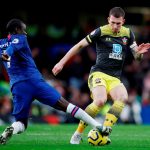 Ward-Prowse deserves it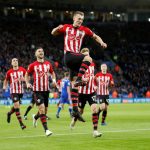 They asked fans if James Ward-Prowse should be the club's captain irrespective of whether Pierre-Emile Hojbjerg leaves the club anytime soon or not.
Hojbjerg is more of a leader and can hype the team up more

— Max (@KingHasenhuttl) March 2, 2020
I don't think PEH has progressed as we hoped he would when we all called 4 him to be captain, if a good offer came in I wouldnt be too upset 4 him to go. If JWP would sign an extended contract in that circumstance I would ask him to be captain as well. #yescontactsareworthless

— SaintRoeerGaming (@RoeerSaint) March 2, 2020
Agree. Said this over 2 years ago.

— Samuel Ashmead (@SamuelAshmead) March 2, 2020
I like PEH but let's face the fact that he is overrated

— Ryan Lionel Bentley (@RyanLBentley) March 3, 2020
Can't just go changing captains willy nilly, hojbjerg has been a good captain since he's took the armband so why take it away from him. You don't have to be the 'captain' to be a leader.

— George Miller (@georgemilla3699) March 2, 2020
Whilst PEH is here, he is captain. When PEH leaves, agreed it should be JWP.

— Neil (@whatneilthinks) March 2, 2020
Recent reports from FootballInsider247 have claimed that Hojbjerg has rejected a contract offer from Southampton recently and he wants to move to a bigger club, with Tottenham interested in signing the former Bayern Munich man.
What do we think?
As per Transfermarkt, Ward-Prowse is Southampton's longest-serving player currently. For someone who has been at the club longer than the others, it might make sense for him to be the captain if Hojbjerg leaves for Tottenham in the summer.