A lot of Newcastle United fans have responded to a tweet from the Evening Chronicle containing a statement from the Newcastle United Supporters Trust.
They claim that they were ignored by the Toon when they initially asked about season ticket payments.
The Supporters Trust then went public with their demand that all season ticket payments should be suspended during this difficult time.
They claimed it was 'incredibly disturbing that the club continues to take payments from supporters during these extremely difficult times'.
Has this news surprised you?
Yes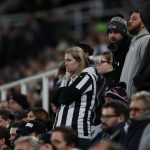 No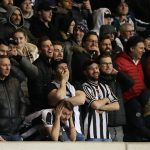 However, the club finally responded and confirmed that it 'has no intention of freezing or delaying payments'.
This has not gone down well with these Toon fans.
NUFC say they won't 'freeze or delay' season ticket payments.https://t.co/krKmtpQhY1

— The Chronicle (@ChronicleNUFC) March 25, 2020
Hence the reason I will not enter St James' Park or Sports Direct until that Parasite has got out of our club!!!!????

— david richardson (@david1892nufc) March 25, 2020
Disgraceful but entirely effective.

— Carter (@cwsbbb) March 25, 2020
Why is anyone surprised given that he tried to keep his TAT shops open by claiming his staff were key workers … just when you think he can't sink any lower ?

— Sooz ? (@Sooz4TT4eva) March 25, 2020
That say's it all about Ashley's ownership!!!

— Scott Shearer (@ScottShearer15) March 26, 2020
Other Newcastle supporters, though, have less sympathy as they think no one should be paying for season tickets anyway.
Are we surprised? Cancel your direct debit and see what happens next would be my recommendation

— mark fraser (@mfraser75) March 25, 2020
This is why people need to wake up and walk away from this club whilst this parasite is at the helm!! People are dying more important things in this world than supporting a club going backwards under Ashley. #walkaway #boycott #nufc #ashleyout #coronavirus

— PAUL (@paulnortheast0) March 26, 2020
Anyone who happily still goes and pays him at this point is quite simply a mug. DDs should have been cancelled long before now

— Mark Henderson (@dude1979) March 26, 2020
What do we think?
With the Premier League suspended until at least the 30th of April, we feel that for the Toon to be taking payments from fans for next season is wrong, and they should be helping their fans in difficult times not taking money from them.