Phil Hay has claimed that he expects Kiko Casilla to be punished by Leeds United after he was found guilty of using racist language towards Jonathan Leko by an independent commission.
I expect them to discipline him, yes

— Phil Hay (@PhilHay_) March 6, 2020
They concluded that on the balance of probability, Casilla was guilty and was handed an eight-match ban as well as a fine of £60,000.
Do you want Leeds to punish Casilla?
Yes, he deserves everything he gets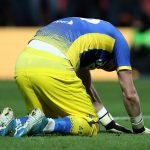 No, he has suffered enough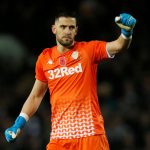 Leeds released a statement after the FA confirmed that the Spaniard would be banned, and they said that Casilla still denies making the comment.
However, Hay was asked if he thinks the Whites would take action, and The Athletic reporter responded by saying that he expects Leeds to discipline him – though he would not give any more detail than that.
What do we think?
Leeds have believed Casilla throughout this whole incident, and they got Matt Grice and several high-profile witnesses to back the 33-year-old.
However, the independent commission stated that they were not happy with these character defence witnesses and were particularly critical of Grice.
Now that the decision has been reached and in the eyes of the FA and the independent commission Casilla is guilty of using racist language towards Leko, it will be interesting to see what stance Leeds take.
They have said that they are against all forms of racism, and while the report states that it does not think Casilla is racist, he was still found guilty of using a racist term.
So, what do the Whites do?
In our opinion, this is a tricky situation and Leeds have to think carefully about what decision they make.