After losing to Hamilton Academical during their midweek league fixture, Rangers are preparing for their weekend match against Ross County.
In anticipation of the weekend fixture, Steven Gerrard spoke to the media. He announced that James Tavernier was a doubt for the match after receiving treatment during the week.
Ross County are currently in ninth place. On paper, this should be an easy match for the Gers. However, in their last two matches, the Gers have lost to Hamilton Academical and Hearts. These are the bottom two teams in the Scottish Premiership right now.
Their brilliant form earlier in the season suggests that these losses our down to mentality, not ability. When a team loses focus, fingers will naturally be pointed at dressing room leaders. Being the club's captain, Tavernier has been on the receiving end of much criticism from Gers fans.
This was made obvious when viewing Gers fans' responses to Rangers' tweet. They aren't troubled that Tavernier is potentially out for the match. In fact, they hope he misses more than just this one game.
Tav deserves dropped anyway

— Dylan (@dylanmccabe02) March 6, 2020
Hopefully a doubt for the rest of the season the guy is never a Rangers captain.

— GovanLad (@GovanLoyal72) March 6, 2020
hopefully out the door

— Hannah Firman (@hannahfirman_30) March 6, 2020
Treatment for his lack of spine?

— Tom (@antarcticdonkey) March 6, 2020
Put Tavernier out for the season guys a fraud

— KennyGrfc (@kennygrfc) March 6, 2020
Better be a doubt for the rest of the season

— Kyle (@kyle_r72) March 6, 2020
Anyone can soldier in good weather. Tav is fine when winning but that's not when a captain proves himself. He's not good enough to rank amongst our past captains.

— Cloudy242 (@cloudy242) March 6, 2020
Will Rangers improve without Tavernier in the lineup?
Yes - he's the problem.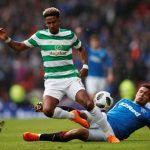 No - the issue is deeper.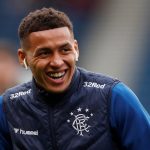 What do we think?
With 14 assists this season, Tavernier is the side's joint top contributor of assists this season. Perhaps this criticism of Tavernier is slightly unfair?
At the end of the day, the Gers fans need someone to point the blame at and as he's the side's captain, he arguably must hold up his hand and take accountability for his side's performances.