Some Tottenham Hotspur fans have been reminiscing about the presence of their former Belgian midfielder Mousa Dembele.
Under Jose Mourinho, the Lilywhites are currently eighth in the Premier League and are nine points behind fourth-placed Chelsea and only four points off fifth-placed Manchester United. They've lost their games to both of them, with a recent 2-1 win over Middlesbrough taking them to the fourth round of the FA Cup.
Is Dembele better than every Spurs midfielder?
No question about it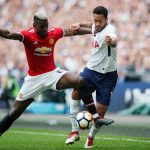 Not sure about it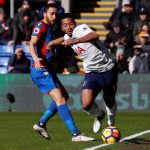 They have kept only two clean sheets this season. A Spurs-related page on Twitter page called TranSpurs posted a stat about the Belgian, stating that the club is yet to keep a clean sheet away from home since Dembele left. LastwordonSpurs also notified fans of Dembele's departure anniversary.
This left many Spurs fans expressing their love for the midfielder.
Great, now I'm crying

— James – I follow back (@JamesSpurs1882) January 17, 2020
since he left we became side passes backpasses fc,he was so important

— Goktug #levyout #ALCACERSZN #PAPAMENDESIN (@GoktugTHFC) January 17, 2020
Would still walk into our team

— FRK (@thfc_UF) January 17, 2020
I want him back

— Morgan (@Byngo03) January 17, 2020
Can we re-sign him please

— Jack Truscott Gibson (@JackTruscott) January 17, 2020
That's the right word indeed : irreplaceable. Simply the best.

— JLT (@Spurslou007) January 17, 2020
Could remove almost everyone else in the side but Mousa and we would still be in the top 4. Different gravy man.

— Manny (@Mannythfc) January 17, 2020
Most underrated player of the decade, we haven't dominated a game since his departure.

— ?? (@thfcrue) January 17, 2020
Dembele was the glue that held the team together, he would of been brilliant playing central midfield with the players there now

— Dan (@DanPenfold91) January 17, 2020
Cheers son's crying nice one

— Aysha (@AyshaWeir) January 17, 2020
Dembele left Spurs in January 2019 to join Chinese Super League side Guangzhou R&F for a fee of £11million. Since then, the midfielder has made 26 appearances for the CSL side, scoring one goal and racking up four assists too.
Spurs had signed the midfielder from London rivals Fulham in the summer of 2012 for a fee of £15million. In the 2018-19 season for the club, the midfielder made 13 appearances in all competitions for the club.
In the 2017-18 season, he had made 39 appearances in all competitions for the club. Throughout his stay at the North London club, Dembele went onto make 249 appearances and got a tally of ten goals and 12 assists.
What do we think?
The stat about clean-sheets shows how much impact Dembele had on the side. Former Spurs boss Mauricio Pochettino even hailed him as a 'genius', comparing him the likes of Diego Maradona and Ronaldinho. That, in itself, says a lot about how important he was.
Related posts