Some Southampton fans have been left baffled by a recent transfer update linking Danny Ings with a move to Jose Mourinho's Tottenham Hotspur in the ongoing January transfer window.
The Daily Star recently reported that Spurs are eyeing a move to sign Ings from the Saints this month, with Harry Kane now out injured till the end of the ongoing season. The reports have said that Ings is on the shortlist for Spurs to replace Kane this season. It is said that Krzysztof Piatek has also been approached for a move to the North London side.
Southampton: Do you want Ings to leave?
Never in my lifetime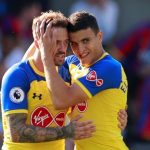 Get good money off him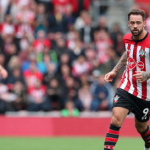 A Saints transfer page called SaintsNews&Views relayed the news and fans Southampton fans are fuming about the news.
feels rubbish, regardless of source. Plus Piatek to Spurs seems like its on. He didn't even make bench for Milan yesterday

— Chris Harris (@Chris_Harri5) January 12, 2020
No offence by why do you even bother to tweet these ridiculous articles.

— Scott (@sday_) January 12, 2020
Lazy journalism

— Jordan Prigmore (@J_Prigmore) January 12, 2020
Never going to happen.

— Adam Burgess (@audioadamb) January 12, 2020
Not available at any price. Next.

— Flynnboss (@mattflynn75) January 12, 2020
ya mad never happening

— L (@luc_offical93) January 12, 2020
So far this season, Ings has been in impressive form for the Saints. He has played 24 games in all competitions for the club, racking up a total of 16 goals during this time and also has a single assist to his name.
Last season, Ings wasn't as effective in front of goal for the Saints. He made 25 appearances in all competitions, scoring as many as eight times for the club. He got three assists and seven of his goals came in the Premier League.
Ings joined Southampton on a permanent basis this past summer from Liverpool for a fee of £18million plus £2million in add-ons. Last season, he was on loan from the Anfield-based side.
What do we think?
A move to Tottenham won't make sense for Ings. He is thriving on playing first-team football for the Saints and he would want that. Once Kane returns to action in April, Ings will likely fall down the pecking order and that wouldn't do much good to his career.