Spurs fans were shocked to hear this week that Jose Mourinho has appealed the red card given to Heung-Min Son during the 2-0 defeat by Chelsea on Sunday. 
According to Alasdair Gold, Mourinho confirmed in a recent press conference that the club had appealed the decision, which was originally missed by referee Anthony Taylor before a VAR appeal resulted in the South Korean being dismissed. It is the second time this season that the 27-year-old has received a red card and although his previous one against Everton was rescinded, fans are less confident that this one will be overturned.
Spurs were 2-0 down when Son clashed with Chelsea defender Antonio Rudiger and the former Bayer Leverkusen man did look to kick out at the German's chest, subsequently killing any chance of Mourinho's side getting back into the game. Son has been in fantastic form so far this season; averaging a 7.39 rating but fans are beginning to question the winger after another act of petulance.
Should the club have appealed Son's red card?
Yes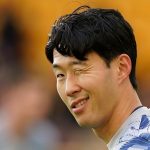 No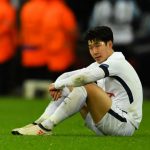 Reaction from Spurs fans to the news that the club have appealed the decision can be seen in the tweets below.
It's a red card every single day of the week.

— Paul (@itstartedin1882) December 23, 2019
It should stand

— LR (@lr_thfc) December 23, 2019
Wow, surprised at that.

I mean it's a red all day. 0% that'll be rescinded.

— Harry Taylor – Bye bye Corbyn! (@harrytaylor1991) December 23, 2019
There's no way this gets overturned. It would be admitting VAR got it wrong, totally pointless….

— Dan (@ElCapitain82) December 23, 2019
100% a red card, stupid to even bother appealing. If it was any player other than Son there wouldn't even be a discussion.

— Jamie Sears (@jamiesears1989) December 23, 2019
Embarrassing for us

— Ian Brazier (@Ian_P_Brazier) December 23, 2019
These Spurs fans clearly feel that the club are wasting their own time in appealing for Son's red card to be overturned, with many feeling that the decision made by VAR was the right one.
What do we think?
Son is gaining a bit of a reputation for these small acts and this particular decision doesn't look like it will be overturned as he appeared to aim a kick at Rudiger. He is a great player for Spurs but perhaps this three-game suspension will help him work on his issues and come back an even stronger player for Mourinho.