Kyle Walker played 90 minutes in the weekend's victory over Leicester City and has been hailed by some of the clubs supporters as the "best defender in the world". 
The England international's performance was rated at 6.7/10 according to WhoScored.com, so whilst it wasn't his best individual performance, it's his consistency that has impressed the club's loyal fans.
Is Kyle Walker the best right-back in the Premier League?
Yes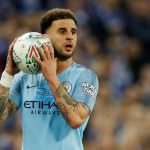 No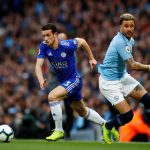 You rock, my best defender in world!!

— ROYALE LION CR (@sportsadda007) December 21, 2019
THANK YOU EARLY CHRISTMAS PRESENT

— Angus Walsh (@WalshAngus) December 21, 2019
My man! Great performance as always ? merry Xmas Kyle ?

— Brandy (@WalkerWayz) December 21, 2019
You were the leader of the pack today Kyle ??

— "Why Me? Why Not." ? ? ? ???? (@DF93201) December 21, 2019
Brilliant as always Kyle! Amazing runs?

— J.S (@MCFCBaller) December 21, 2019
Kyletastic display simply awesome ???????

— Peter O'Donnell #FBPE #ThankYouNHS (@almightypod) December 21, 2019
Faveee?

— ellie?? (@Elliemaew13) December 21, 2019

What do we think?
Manchester City paid £47m (via Transfermarkt.co.uk) in 2017 to prise the defender away from their Premier League rivals Tottenham Hotspur and since his arrival he has been a revelation. Walker has since made 120 appearances for the Cityzen's and, as well as his defensive contribution, the player has provided 11 assists.
Much has been made of Pep Guardiola's rotten luck with full-backs but when discussing those who have arrived for big fees and failed to impress, Walker must be excluded from the conversation. His previous Premier League experience meant he was equipped to hit the ground running as soon as he arrived and, in fairness to the 29-year-old, he's never looked back.