Journalist Dean Jones believes Newcastle United manager Eddie Howe faces selection "headaches" going forward over whether to play Calum Wilson or Alexander Isak – or both.
How have Wilson and Isak performed for Newcastle?
In what has been a special first full season under Howe that looks set to end with Champions League qualification, there have been many stand-out performers within the Newcastle squad.
Wilson has registered ten goals and four assists this season whereas, despite missing 13 matches with a hamstring injury, Isak has eight goals and one assist – including six goals in his last five Premier League matches.
Whilst England international Wilson has been a great servant for Newcastle, scoring 30 league goals over the last three season, Howe will come under increased pressure to start Isak given his club record £60m price tag.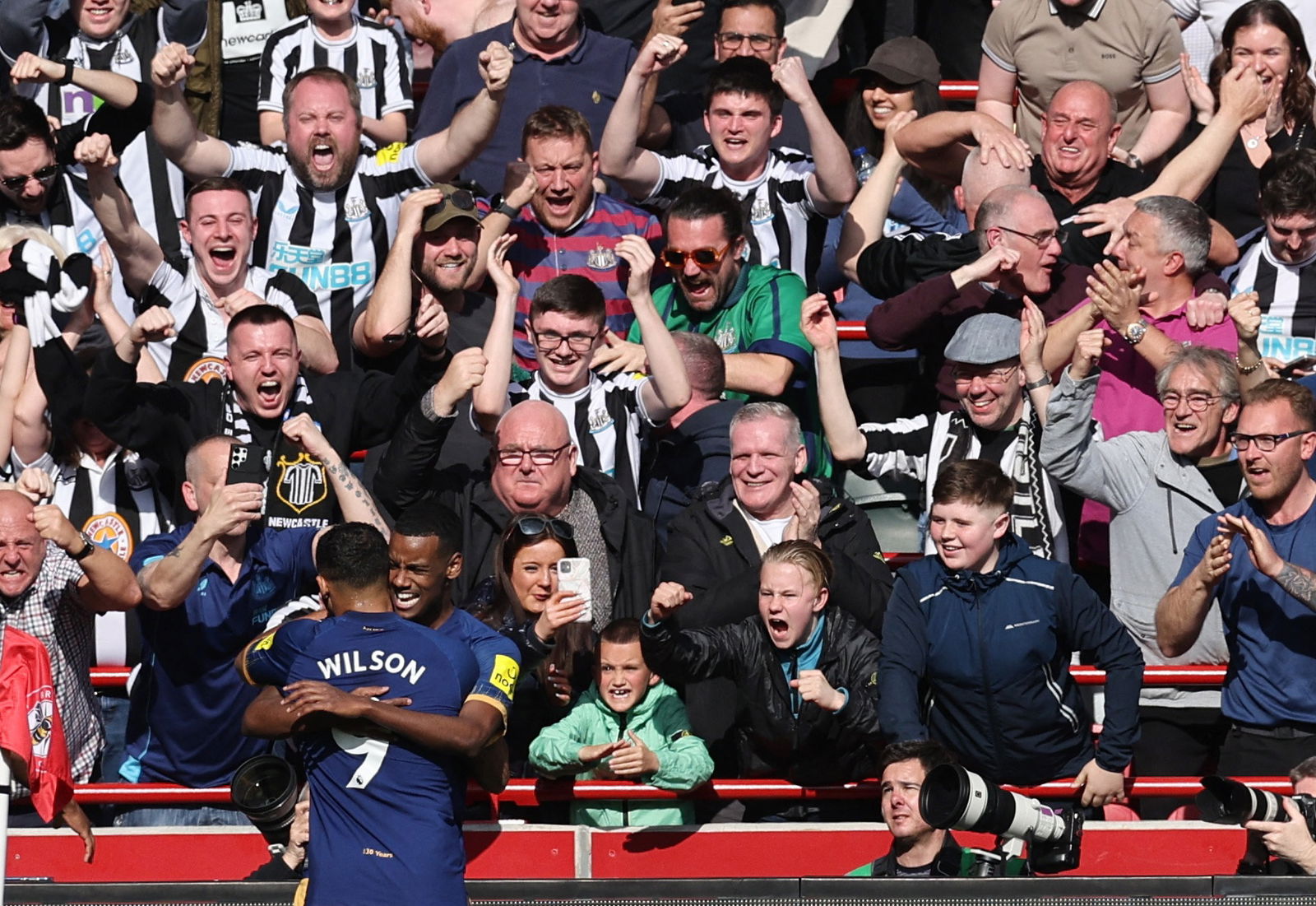 What did Jones say about Wilson and Isak?
Speaking in an interview with This is Futbol, Jones stated his belief that starting Wilson and Isak together may not be the solution for Howe.
On the Newcastle front men, Jones said:
"This is the type of competition for places you want.
"I'm sure there's always a temptation to try and squeeze them both into the lineup. I don't know if that necessarily is the right answer. But these are the type of headaches Eddie Howe is going to face more and more, as he makes more signings.
"Next season he's got to continue to find that balance of who deserves to start which game."
Can Wilson and Isak play together?
Newcastle fans have been given glimpses of what a potential strike partnership involving Wilson and Isak would look like, with the two men working in tandem in the second half to secure a 2-1 win against Brentford a few weeks ago.
Journalist Charlie Bennett noted that the combination appeared "frightening", with the duo able to cause "so much trouble for the opposition" when they are on the pitch together, according to 90min's Sean Walsh.
However, Howe was quick to point out after the match that playing the two strikers together would not work every time against every opposition.
The 45-year-old said "Can they play together every week? Tactically, probably not. But can they play together in a game like this? Absolutely." (via The Northern Echo)
With owners PIF likely to strengthen the squad over the summer, time will tell whether Howe can strike a balance between playing Wilson and Isak, whether Wilson is fazed out, or whether new additions make the "headaches" all the more difficult.