Arsenal's U18s head coach and former midfielder Jack Wilshere has given his thoughts on Amario Cozier-Duberry.
What has Wilshere said on Arsenal's Cozier-Duberry?
Speaking to The Athletic, Wilshere praised the 17-year-old dynamo and spoke about comparisons to Bukayo Saka, he said:
"Amario is very exciting and Mikel [Arteta likes him.
"He reminds me of Bukayo Saka, plays in the same position as him, needs to get better with his decision-making like Bukayo did, but he's definitely exciting.
"In some moments he's unplayable. You give him the ball and he can make things happen. You can set up a team and have a game plan, but when you've got individuals like that you've got a chance."
The comparisons to Saka will excite Arsenal fans, but Cozier-Duberry still has a long way to go.
However, Arsenal's U21 coach Mehmet Ali also spoke on the forward's strengths, which are remarkably similar to the England international's, adding: "His super-strengths are his ball-carrying and ability to take people on. He's an exciting footballer, but (has) loads to learn."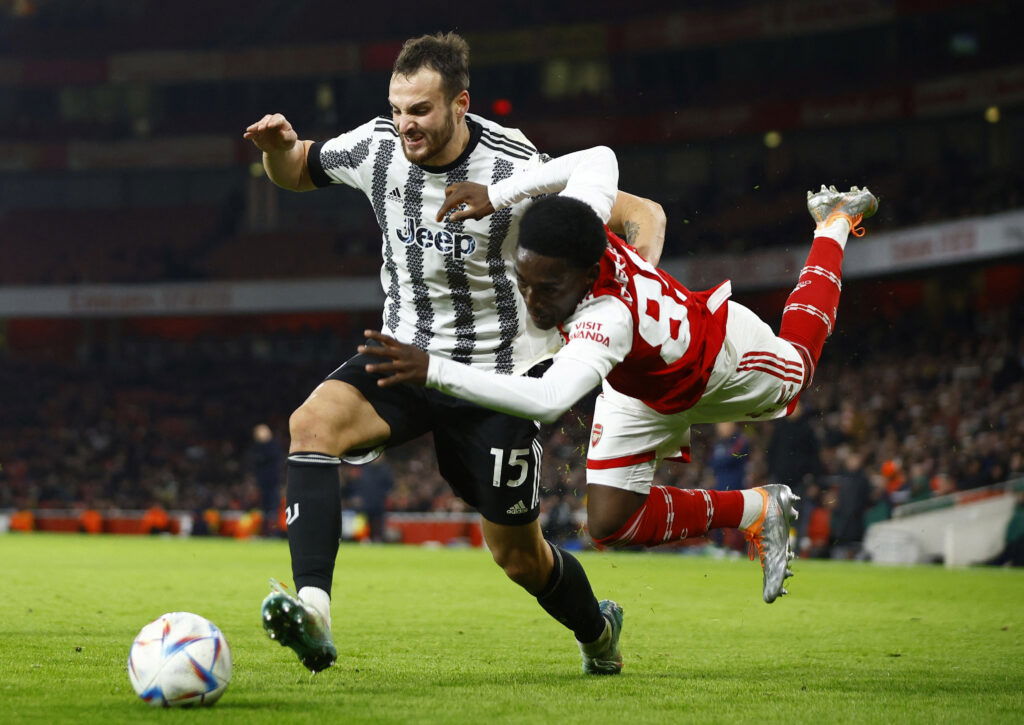 Can Amario Cozier-Duberry make an impact soon?
Mikel Arteta's league-leading outfit have enjoyed success in many areas of the pitch, but keeping up with Manchester City's strikeforce, spearheaded by the juggernaut Erling Haaland, is extremely impressive.
The Gunners have scored the second-most in the Premier League this season with 70 – just one behind Man City. The new signings of Gabriel Jesus and Leandro Trossard have provided the depth that was lacking last season which has benefited the north Londoners on their title run, but this has left little room for young players to climb through the ranks.
As a result, it may take a while for Arsenal fans who didn't see Cozier-Duberry in his appearance against Juventus in December to get their first look at the 17-year-old.
So far, the London-born gem has 16 goal contributions in 24 appearances at youth level this season, where he has demonstrated his worth to Wilshere and Arteta. The €300k-rated (£260k) player has the potential to grow into a prized asset for the club in future years.
Arsenal's success in promoting youth players has driven their fortune as a club this season, and this is sure to continue in the coming years. Despite this, the Gunners' challenge for the title means Cozier-Duberry may have to wait before he can integrate himself into the first team. 
It will be a worthwhile wait though, as the pre-season in the summer may provide the attacking midfielder with his opportunity to showcase to the Arsenal cognoscenti what he can do.