Arsenal winger Gabriel Martinelli has been praised by journalist Pete O'Rourke after the 21-year-old has been an impressive starter for Mikel Arteta this season.
What has O'Rourke said about Martinelli?
Speaking to GIVEMESPORT, the journalist said:
"He's got to be one of the best signings for Arsenal and in the Premier League as well. £6m, now what would he be worth in the current market? You're probably looking closer to the £80m-£90m mark for somebody like Martinelli right now."
"He's coming into his prime, he's a Brazil international, he's scored 14 goals for Arsenal this season, which is probably his best goal-scoring season for them."
How has Martinelli performed this season?

The former Ituano winger, signed by the Gunners in 2019, has dominated the left side of the Arsenal attack throughout their ever-impressive season under Arteta.
Deployed to stretch the play and make lightning-quick runs at the fullbacks and space behind the defence, the Brazil international, hailed as the "talent of the century" by Liverpool manager Jurgen Klopp, has been a successful performer this season. 
As per WhoScored, Martinelli has averaged a 7.32 match rating in the Premier League this season, which is the fourth highest within the Arsenal squad – just behind Gabriel Jesus, Bukayo Saka and Martin Odegaard.
The north London side are still in the title race despite dropping points against West Ham United, and the role that the Sao Paulo-born forward has played has been pivotal. The €70m-rated (£62m) attacker has scored 14 goals this season, where he has outperformed his expected goals by 5.4, as per FBref.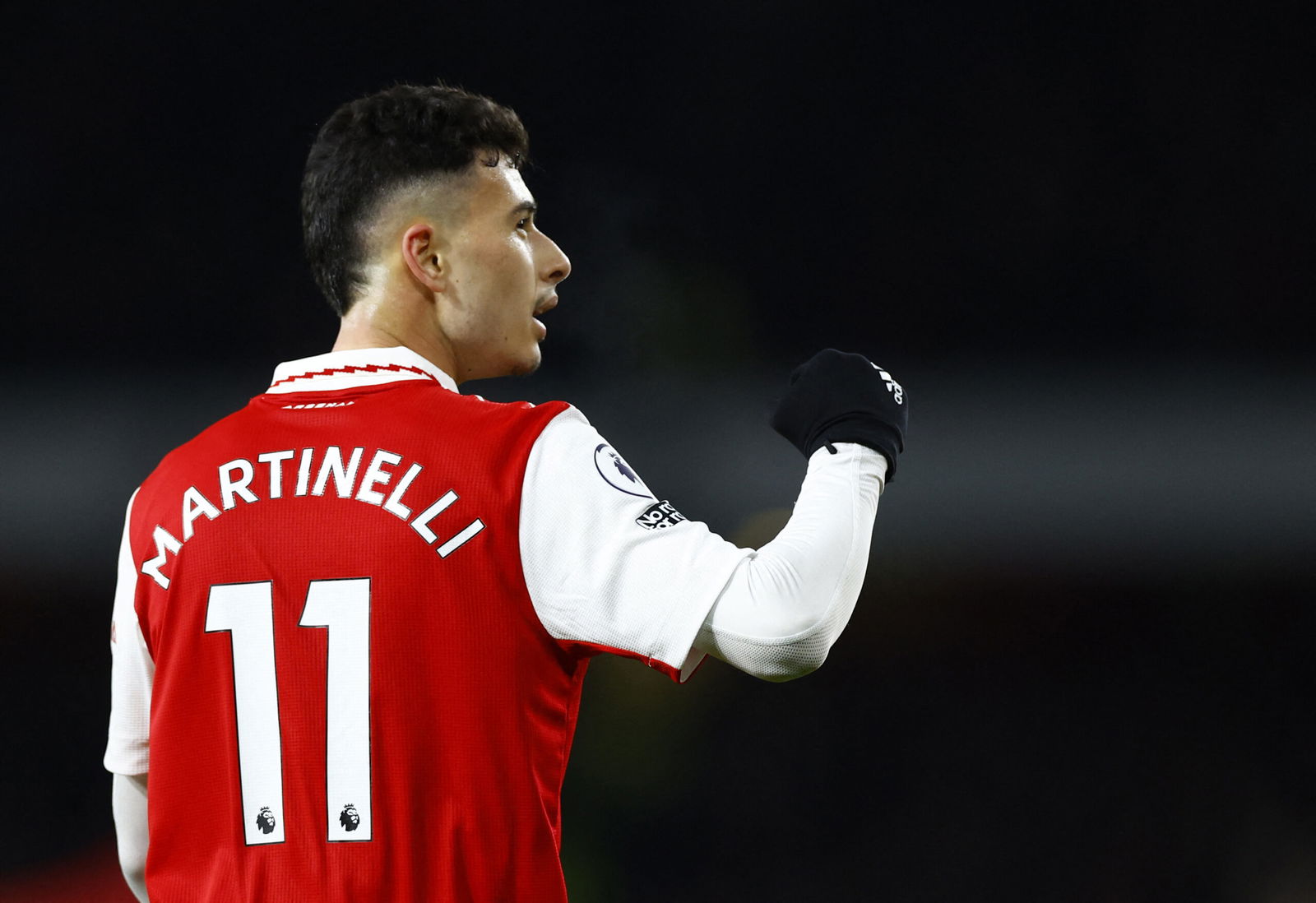 Martinelli's explosion to becoming one of the most influential wingers in the Premier League is similar to that of Leroy Sane and Raheem Sterling at Manchester City.
Under Arteta's aid in east Manchester, the pairing both developed their game to the highest level.
Speaking via the Independent, the German forward praised Arteta, he said:
"Since we started working together, he helped me a lot on the pitch. He tried to improve my football; he told me what I did good and what I did wrong, and he tried to work on it. Next to Pep, they both really helped me and improved me, to bring me to the next level."
The 27-year-old's improvement under Arteta's help at City will be of encouragement to the Arsenal fans. Similarities between Martinelli and the Bayern Munich forward can already be drawn, and with the Spanish manager's track record of improving wingers, his growth should be exponential.