Arsenal are reportedly interested in signing AC Milan full-back Theo Hernandez, as per Calciomercato.it.
What's the latest on Arsenal's interest in Hernandez?
With the Gunners already having depth in their left-back ranks – with Kieran Tierney and Oleksandr Zinchenko operating there – signing the 25-year-old will boost the north London side to an even higher calibre.
However, signing the Marseille-born defender will come at a cost. As per the report, Mikel Arteta's side could 'go beyond cash' and offer either of their current left-backs as well as a significant transfer fee.
The resultant sum would be near to Milan's valuation, which is thought to be in the region of €70m-€80m (£61m-£70m).
How would Hernandez operate differently for Arsenal?
Signing the former Real Madrid dynamo, who was once hailed as "very special" by Paolo Maldini, would demonstrate a new elevation to the Gunners side – if they were to keep Zinchenko too.
The Ukranian's influence on Arsenal this season is a key reason for the success that has come in north London.
At the beginning of the season, he spoke about his belief that his team can win the Premier League. The 26-year-old's character has been a catalyst that has brought the Gunners to a higher level than we have seen in over a decade: it would be a disaster to lose him.
Although losing Zinchenko would be a mistake, the addition of Hernandez cannot be understated. The €60m-rated (£52.5m) defender operates differently from Arsenal's current starting fullback, as he is more similar to Tierney.
Zinchenko, who consistently drifts inside to utilise the central areas of the pitch, has a much higher total distance of passes than the Frenchman, as per FBref. However, when worked out as a percentage of progressive distance of total distance, Hernandez comes out on top with a mighty 34.7% (in comparison to Zinchenko's 28.7%).
This subtle difference highlights the areas of play where they are most successful.
The Ukraine star's higher total distance of passes comes in an Arsenal side who dominate possession and look to control the game, whereas Hernandez's more driven approach, shown by his 3.44 progressive carries per 90 – which ranks him in the top 9% – is more suitable for Milan.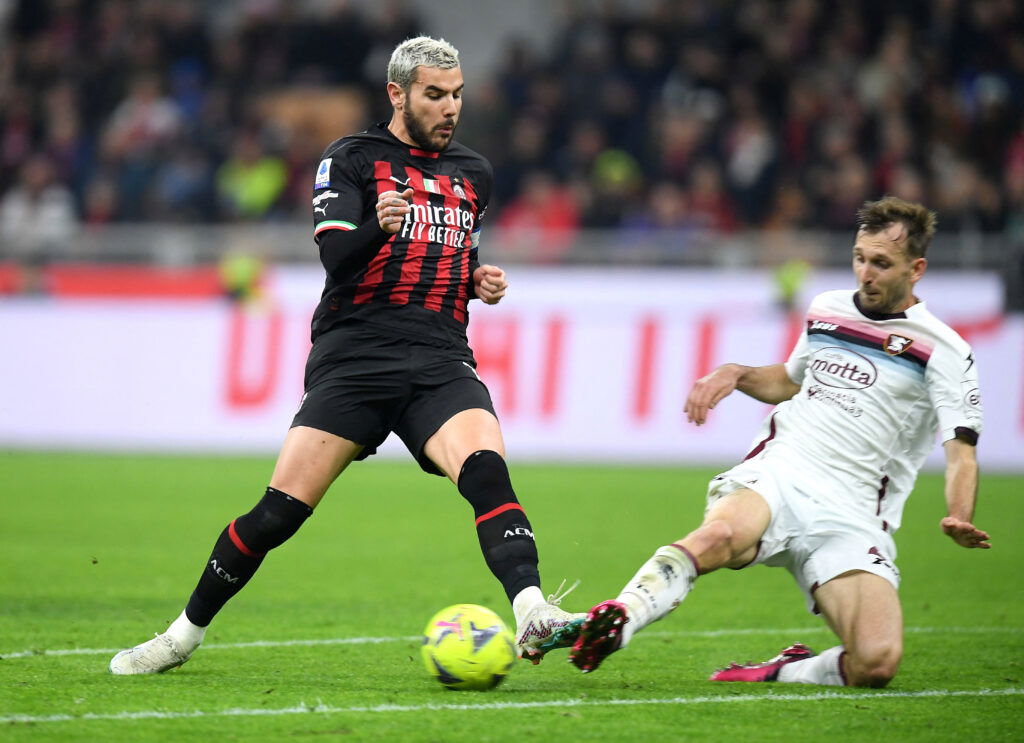 The better option for the Gunners would be including Tierney, who has interest from clubs such as Newcastle United, in the deal for the 25-year-old gem. Their similar playstyles, which see them occupy more traditional spaces down the left side of the pitch, means that it could be a like-for-like swap for both sides.
If Arsenal are to sign Hernandez, it would be in their best interest to not include a player whose signing has helped them to embark on a league-chasing journey this season.