Football finance expert Kieran Maguire has shared his praise for Tottenham Hotspur chairman Daniel Levy and the way he has run the north London club from a financial point of view. 
Last month, the club revealed in their latest financial results that the total revenue went up 23% to £444m, with their profit from operations going up 16% to £112m and that the loss after tax was reduced by 40% to £50m.
Following this update, one expert in financial football matters felt the need to praise Levy for his involvement in this area.
Speaking to Football Insider, Maguire had this to say about Levy and his efforts behind the scenes at Spurs.
He said: "If we go back 15 years, Tottenham were level with clubs such as Everton and Newcastle in terms of income generation and potential market position.
"What they have done is that they have pushed forwards both on and off the pitch. Daniel Levy does deserve an element of credit for this.
"It has also created frustration with fans that feel they should have been more aggressive in terms of investment in the playing squad and talent identification. But they have definitely got the infrastructure right at the club.
"Their only disappointment is not being able to match the excellent work off the pitch with the manager and players on the pitch."
Despite Spurs' latest financial results and the praise Levy has received from Maguire as a result, the 61-year-old has been the centre of a lot of previous criticism from club supporters, some of which have held protests against him and the current ownership.
Is Tottenham's lack of success down to Daniel Levy?
Yes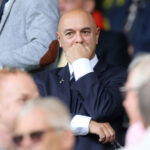 No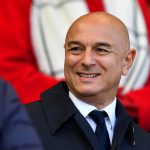 Taking into account how Spurs have not won a trophy since 2008, this, we feel, makes it easy to see why the supporters have not been pleased with the way Levy has run the club outside of the financial side of things.
However, with the club spending significant amounts of money on new players in recent years, this shows that the Tottenham hierarchy are willing to invest in the team to try and help them become successful.