Former Tottenham Hotspur player and pundit Alan Hutton feels that Antonio Conte will be leaving the north London club in the near future. 
The Italian's contract is set to expire in the summer, although the club has the option to extend that for a further year.
However, it has recently been reported that the club are not expected to trigger that option and that the two parties are likely to part ways once the season ends.
This has led to one former Spurs figure sharing his thoughts on the situation behind the scenes and the manager's future.
Speaking to Football Insider, Hutton said this when asked if Conte's exit is becoming inevitable.
He said: "A few months ago I would have said 'no'. But I'm led to believe with the way he is talking and everything that is coming out, it seems like he could go. For a guy like that to run a contract down, it does not normally happen and it is a bit strange.
"All the things that he is saying, that he is not happy with certain things. He is a winner but he needs the players to win alongside him.
"It seems a strange situation so I have got a feeling that he will leave at the end of the season. If not, why would he not just tie up his contract now and move forward?"
Since taking charge of the Lilywhites back in November 2021, the former Chelsea boss has overlooked 75 games in total across all competitions, winning 41, drawing 11 and losing 23.
Would you want to see Antonio Conte sign a new deal at Spurs?
Yes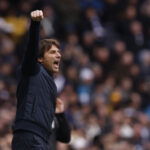 No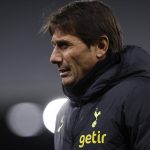 Having recently got the club knocked out of the Champions League and the FA Cup, doubts have emerged about Conte's future at Spurs, with the 53-year-old revealing that talks on the matter will take place with the hierarchy in the summer.
Although, it has recently been claimed that some players and staff have been pleading with former Tottenham boss Mauricio Pochettino behind the scenes to make a return to the north London club.
Taking all of that into account, the main focus now should be on getting the team to have the strongest end to the season as they can before the all-important talks between the manager and the hierarchy take place over what their next step will be.