Journalist and presenter Max Rushden has slammed Tottenham Hotspur manager Antonio Conte for his outburst during his latest press conference. 
Following Spurs' 3-3 draw against Southampton in the Premier League on Saturday, the Italian launched a scathing verbal attack on his players and even criticised the way the club has been run over the past 20 years.
This has since led to one media figure sharing his thoughts on what Conte had to say, which ended up being almost as critical as the initial rant by the manager.
Speaking on talkSPORT, Rushden had this to say about Conte's post-Southampton assessment.
He said: "He's paid £15m-a-year, he didn't choose how much he gets paid, but surely if you get paid that much you can have a plan B.
"It's the same every week and Tottenham are probably where they should be in the league in terms of the wages they pay and that's not excluding Liverpool and Chelsea being below them at the moment.
"It's just so tedious, the football is appalling, the players are better than that. Players can be coached to improve, I don't think he's improved any footballer since he got to Tottenham.
"He has won loads of trophies but it just seems to me that Daniel Levy, who is not without blame and Conte made some points which are valid but then to try and absolve himself of all responsibility is ridiculous.
"For him to have the gall to come out and go 'everyone is terrible', and also to say 'this is Tottenham for 20 years', he didn't say this at his job interview.
"The only reason why you'd keep him is to really annoy him because he's so desperate to go. He's had a terrible year off the pitch, he's lost three great friends, he's been ill himself, I understand all of that but that doesn't excuse the football they have played.
"It's so pathetic, with that much money, have another plan. If 3-4-3 isn't working, play 4-3-3, at least do something that the opposition manager might not know exactly what you're going to do."
Given the financial backing that the former Chelsea manager has had during his time in charge of the Lilywhites in terms of the amount of money they've spent on new players, it can't be said that he hasn't been given the tools to do a good job.
Were you impressed with Antonio Conte's press conference rant?
Yes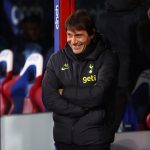 No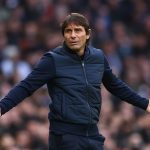 Although, with Spurs only getting their hands on one trophy in the past 20 years, it's understandable why the manager has questioned the running of the club.
Bearing in mind how this isn't the first time the 53-year-old has criticised the things going on around him at Spurs, it feels that this outburst latest press conference has been building up for some time.
It also won't have done much to expel any of the recent doubts surrounding his future at the north London club, which will surely be under even more scrutiny now.