Finance expert Kieran Maguire has hinted that Tottenham Hotspur's potential sponsorship with Visit South Africa could be hijacked by fellow Premier League side Manchester United. 
Last month, it was revealed that South Africa's tourist board has scrapped a proposed £42.5m sponsorship deal with Tottenham after it sparked public uproar amid regular power blackouts and water shortages in the country.
This has since led to one football finance expert sharing their thoughts on the current state of affairs and what the next step could be for Spurs.
Speaking to Football Insider, Maguire had this to say on the situation.
He said: "It looks as if the Spurs sponsorship deal with 'Visit South Africa' has been vetoed by the country's parliament. I think the South African tourism board will have to be very cautious before attempting to reignite interest in a Premier League shirt sleeve sponsor.
"But if that is the case, Man United would be in a strong position to hijack the Spurs deal given their global fanbase and wide appeal. Being associated with that has merit from an advertising and commercial point of view."
Following the apparent collapse of Spurs' proposed sponsorship, footage emerged of a South African official unboxing a United shirt that had the Visit South Africa title on it, which has since been declared genuine.
Do you think Daniel Levy has run Tottenham well?
Yes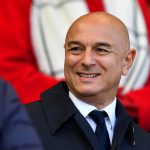 No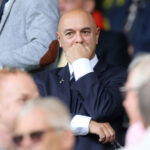 Bearing in mind how the Red Devils have been listed as the Premier League's most valuable club, it's easy to see why Maguire said that they could be the ones to hijack this deal.
After seeing the proposed sponsorship scrapped, potentially seeing United come to an agreement with Visit South Africa to be their sleeve sponsor would surely be an extra blow for Daniel Levy.
Also, with Levy and Joe Lewis reportedly weighing up options for a potential takeover of the north London club, this would presumably be at the forefront of their minds at the moment, especially if the chance to form a sponsorship deal with Visit South Africa has completely gone away.