Manchester United will reportedly allow the interested parties involved in completing a potential takeover access to the club's financial information. 
After it was reported that representatives of the interested parties were set to fly in to have talks with United officials over a potential takeover, some behind-the-scenes details have emerged regarding the next step of the operation.
According to a recent report from Football Insider, United will give the involved bidders access to the club's confidential financial data as part of the next stage of the takeover process.
The report also adds that once talks with club officials take place, they will "furnish bidders with the full gamut of information regarding contracts, sponsorship deals, and other financial assets and liabilities" in order for the interested parties to get a full picture and do their due diligence before making final bids.
As things stand, Sir Jim Ratcliffe and a Qatari group led by Sheikh Jassim bin Hamad Al Thani have submitted offers for a full takeover.
Also, US firm Elliott Management has also proposed to fund a deal for the club on behalf of a third party.
It's stated that this is a crucial juncture as prospective new owners need a complete picture of the club's finances in order to conduct due diligence ahead of lodging their final bids.
Are you confident the Glazers will sell Man United?
Yes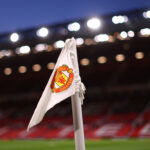 No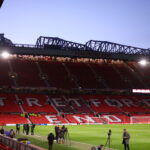 This update should be a big positive for the United fans hoping to see a takeover happen and give them hope a suitable conclusion can be achieved that would see the Glazer family relinquish their control of the club.
Given the numerous fan protests that have taken place against the current ownership and highly reported criticism of the Glazer family by Gary Neville, it's clear that they would be over the moon to see the club get taken over by one of the interested parties.
Now that the potential bidders will apparently be given access to United's financial data, this should give the supporters hope that the pathway for a takeover will be made clear and that whatever final bids come in will be enough for the Glazers to accept.