Former Premier League referee Keith Hackett has shared his criticism for Manchester United midfielder Bruno Fernandes after pushing a linesman in their recent 7-0 defeat in the Premier League. 
During the turbulent second period of Sunday's match at Anfield, Fernandes looked to have pushed the linesman in the back as he walked onto the pitch.
It has since been revealed that no retrospective action will be taken by the FA towards the midfielder, which has now led to one former official sharing their thoughts on the situation and the eventual outcome.
Speaking to Football Insider, Hackett said this about Fernandes' actions at Anfield and the FA's decision.
He said: "There's no excuse for it. There's a line that has to be drawn in the sand, and that is very clear. This is about protecting referees at all levels – especially grassroots.
"We should stick to the rules. Players cannot place their hand on a match official, full stop. The FA have sent the wrong message out. It's unbelievable. At the very least he should have been charged.
"If he's found not guilty later in the process, then that's fine. But it should be an instant red card – and at the minimum, a one-match ban. I thought those were the rules. How can the FA let this go?"
Are you glad Fernandes has not been punished by the FA?
Yes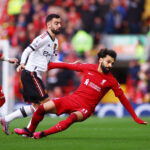 No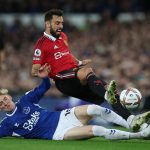 In his latest press conference, Erik ten Hag said that the Portuguese international will keep the captaincy at United following reports his actions against Liverpool could see the armband taken off him.
Following the match at Anfield, former referee Dermot Gallagher said on Sky Sports' Ref Watch that he has mixed feelings on the situation by saying that while he doesn't condone a player putting his hands on an official, he did point out that the linesman did appear to manhandle Fernandes first.
All in all, while it was an unfortunate incident, presumably caused by the disappointment way the game was going for United at the time, if the officials on the day and the FA don't think Fernandes deserves any retrospective punishment for his actions, this will be a positive for United, regardless of Hackett's stance.