The Qatari-based investors looking to take over Manchester United are growing in confidence about completing a deal due to the lack of interested parties. 
Last month, the Qatar Investment Authority (QIA), who are the sovereign wealth fund fronted by Sheikh Jassim bin Hamad al-Thani, were reported to be making a bid to take over the Premier League giants from current owners Avram Glazer and other members of his family.
Sir Jim Ratcliffe has also made a bid for 69% of the club, with former AC Milan ownership group Elliott Management also joining the race.
With the soft deadline for potential bids now gone by, some behind-the-scenes details have emerged regarding the current feeling of one of the interested parties.
According to a recent report from Football Insider, the QIA have been buoyed by the fact that only a handful of bidders have come forward to potentially take control of United at this stage.
The report also adds that it is believed that four soft bids were filed with takeover brokers Raine Group before the 10pm cut-off on 17 February, which has led to this report suggesting that the relative lack of competition has shortened the odds that QIA will ultimately be successful.
Would you be happy to see QIA take full control of Man United?
Yes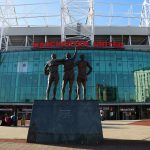 No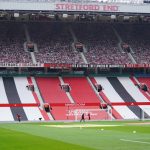 From the supporter's point of view, a survey run by The Athletic revealed that 66% of United fans would prefer to see Ratcliffe in charge of the club, rather than QIA, who only garnered 17% of the vote.
In fact, 50% of fans voted that they would not want to see a sovereign wealth fund take over the club, with 27% saying yes to it and 23% saying maybe.
With that in mind, perhaps hearing that QIA are growing in confidence that they will be the ones to take United away from the Glazers might not be the best news for the Old Trafford faithful.
Although given the numerous protests the fans have made previously against the current ownership, they may have to reassess their thoughts on a sovereign wealth fund taking control of the club.
Moving forward, with the Glazers reportedly unsure about whether they want to relinquish control of the club with a full sale, it seems that there could be some waiting to do before anything significant happens.