Manchester United have been urged by pundit Tam McManus to avoid making a summer transfer move for reported target Tammy Abraham. 
Earlier this month, it was reported that Abraham is one of the players on United's summer transfer target list alongside Harry Kane, Victor Osimhen and Benjamin Sesko.
However, one pundit doesn't think the AS Roma striker would be a suitable fit for Erik ten Hag's side.
Speaking to Football Insider, McManus had this to say about Abraham and a potential move to Old Trafford this summer.
He said: "I really don't know about this one, I'm not so sure he can cut it at Man United. I think he is better than [Wout] Weghorst and what United have at the moment. But he's not the right option for Man United, a club that needs a striker getting 25 goals a season.
"He's done well at Roma and won the Europa Conference League last season in Italy, and I think he's been pretty successful. But he wasn't a regular at Chelsea, went on loan a few times and had a good stint at Aston Villa, but I don't know if he's the man to lead the line for Man United.
"They should be looking for a higher-quality striker."
Since joining Roma back in the 2021 summer transfer window, the 25-year-old has scored 34 goals in 89 appearances across all competitions.
However, the Englishman has not had a particularly strong season this time around when it comes to finding the back of the net, having scored just six goals in 26 Serie A appearances.
Which of these four strikers would you most like to see Man United sign this summer?
Tammy Abraham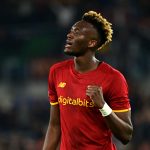 Harry Kane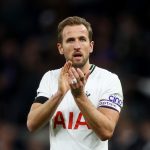 Victor Osimhen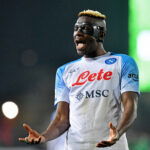 Benjamin Sesko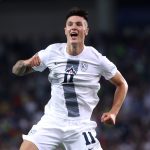 Bearing in mind how the likes of Kane (20) and Osimhen (19) have scored more league goals than Abraham this season, it's easy to see why McManus thinks the former Chelsea striker may not be the best option for United compared to the other centre-forwards they've been linked with, especially given his current season struggles in front of goal.
With all of that in mind, we feel that the Old Trafford outfit should look to bring in either Kane or Osimhen this summer and only look to the Roma figure as a back-up option.