Former Premier League player Gabby Agbonlahor has shared his thoughts on Manchester United manager Erik ten Hag and the current position that he has taken the Red Devils to on and off the pitch. 
Having secured his first trophy in charge of the club last month by beating Newcastle United 2-0 in the Carabao Cup final, it was revealed that Ten Hag had his players back in training the next day rather than give them the day off.
This has now led to one pundit sharing their thoughts on the Dutchman's insistence on keeping the players focused and what the future could look like for United with him in charge.
Speaking to Football Insider, Agbonlahor said this on the matter.
He said: "You have to keep the players hungry. They've won the cup on Sunday – and they were back playing on Wednesday.
"If anyone has a problem with being back in training the next day – then that shows Ten Hag what that player is all about.
"You can't stick around in London and party. This should just be the beginning for Man United, and that is how Ten Hag is treating it.
"They're still in with a chance of winning every competition this season and that has to be the goal. Anyone who isn't on board will be out the door in the summer."
Do you think Man United will win another trophy this season?
Yes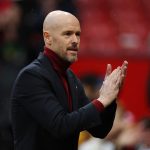 No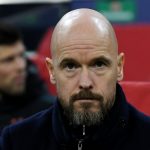 Since arriving at Old Trafford from Ajax, Ten Hag has overlooked 41 games with United across all competitions, winning 30, drawing five and losing six prior to today's match against Liverpool.
With one trophy already secured, the Red Devils find themselves in the quarter-finals of the FA Cup, the round of 16 in the Europa League and also look likely to finish in the top four of the Premier League this season, securing their place in next year's Champions League tournament.
Considering the poor start to the season United had under Ten Hag, it's safe to say that the turnaround they've been on is quite impressive and shows why the club were right to hire the 53-year-old and why Agbonlahor is right to highlight his current impact.