BBC pundit and former Premier League player Alan Hutton has shared his thoughts on the possibility of Mason Mount leaving Chelsea this summer. 
With the midfielder's current contract at Chelsea set to expire in the summer of 2024, reports have claimed that the club's efforts to secure a new deal for Mount have been difficult, with the player looking to make himself one the highest earners in the squad.
In fact, it has since been reported that Mount's father has mandated an agent to sound out interest in his services ahead of the upcoming summer transfer window.
This has now led to Hutton sharing his thoughts on the situation and the possibility of the player leaving the club in a negative fashion.
Speaking to Football Insider, Hutton had this to say when asked if Mount will worry about leaving Chelsea on bad terms in the summer.
He said: "Possibly. I would not like to think that he is not being picked over contract talks. You would like to think that you can keep that separate.
"What goes on in the backroom with the hierarchy and your agents and stuff should not really affect you as a player.
"He is obviously asking for a big contract, he understands that the boys coming in are probably getting paid very well and he probably feels that he is on that level. That is something for him and his agents and the club to deal with.
"I think if he was to leave because of this, of course, you leave with a sour taste in your mouth. That is your team, you want to play there.
"He probably looks at the likes of Reece James and how quickly they got it sorted and that is what he wants. So it is a shame that it has got to this."
In terms of his current weekly wages, the midfielder is picking up £80k per week, leaving only five other players in Graham Potter's squad with a lower weekly wage.
Would you like to see Mason Mount sign a new deal at Chelsea?
Yes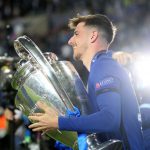 No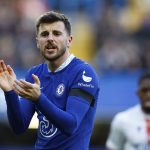 Bearing in mind how the 24-year-old has made his way through the academy at Chelsea and become an important first team figure for them as well as being involved in some crucial moments for the team such as providing the assist for the winning goal against Manchester City in the 2021 Champions League final, we feel that the Blues should give Mount what he wants in terms of a new deal.
Moving forward, taking into account what Hutton said, rather than risk losing him in the summer on bad terms, it should be Chelsea and Todd Boehly's main objective to get Mount to sign a new contract, especially with Potter claiming he'd like to keep hold of the England international.