Pundit Tam McManus has shared his thoughts on Chelsea winger Mykhailo Mudryk and his time at the west London club. 
During the previous January transfer window, the west London club forked out £88.5m to sign the winger from Shakhtar Donetsk, despite his public wishes to join Arsenal.
Since then, the 22-year-old has started four of the seven games he's appeared in for the Blues across the Premier League and the Champions League.
Despite his sporadic appearances in the starting XI so far, the winter recruit has already found himself on the end of some criticism from one pundit.
Speaking to Football Insider, McManus had this to say about Mudryk, his time at Chelsea so far and what the future could look like for him:
"I really hope Graham Potter has not given up on him for the amount of money they spent. From what I've seen of him in the play-off game against Scotland, and I've also seen him against Celtic for Shakhtar, I thought he was awesome – very, very good.
"But I've seen him a couple of times for Chelsea now and he's been terrible. However, I do think they have got to give him a bit of time. It's so much money, but he's still very young.
"He's clearly a very good player and he has looked terrible in recent weeks, but he's shown glimpses of ability. He's playing at a better level against better players now."
To highlight how disappointing Mudryk has been in the Premier League so far, his performances have earned him an overall season rating of 6.26/10 from WhoScored, making him one of the lowest-rated players at Chelsea.
Last week, Graham Potter revealed that he and his staff believe in the player and highlighted that despite having a tough arrival at the club, the attacker is improving every day.
Are you confident Mudryk will become an important player for Chelsea?
Yes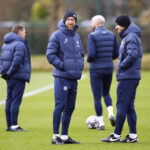 No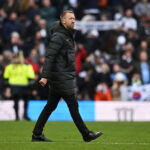 This should reassure McManus and his hopes that the player will be given the time and opportunity to become a more prominent figure in the team moving forward.
Moving forward, if the former Shakhtar star can end this season as strongly as possible, this should put him in a good place to attack his first full campaign at Chelsea and prove why the club were right to spend such a large amount of money on him.