Chelsea reportedly have a three-man shortlist of managers to potentially replace current head coach Graham Potter. 
Prior to the west London club's recent 1-0 win over Leeds United on Saturday, the 47-year-old said that he feels the pressure he's under following a string of poor results.
With another crucial game ahead of them against Borussia Dortmund in the Champions League, some behind-the-scenes details have emerged regarding what Chelsea's plans could look like should they find themselves in need of a new manager.
According to a recent report for Football Insider written by journalist Pete O'Rourke, Chelsea are willing to stick with Potter for now but do have an emergency plan in place to replace the Englishman should results not improve.
Specifically, the Blues have identified Zinedine Zidane, Mauricio Pochettino and Luis Enrique as their top three candidates to potentially take over from the current Chelsea boss should the hierarchy feel the need to make a change.
While Zidane and Enrique have no experience of managing in England, as Pochettino does, they know what it's like to manage at the top level and win big trophies, including the Champions League.
Who would you rather see manage Chelsea?
Zinedine Zidane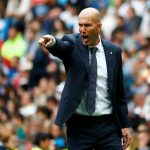 Luis Enrique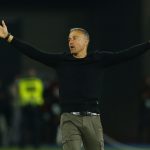 Mauricio Pochettino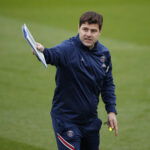 The Argentine, did however, get Tottenham Hotspur to the Champions League final in 2019 and gave them a second-place finish in the Premier League at the end of the 2016/17 season.
With all of that in mind, it's easy to see why these three managers have been identified by Chelsea and their owner Todd Boehly as potential replacements for Potter.
Moving forward, should the current Blues boss fail to get the west London club through to the next round of the Champions League and fail to start picking up consistent positive results in the league, Chelsea should definitely consider making an approach to one of the three managers on their reported shortlist and see if either of them can get the club where they want to be.