Arsenal are reportedly interested in signing Eric Garcia from Barcelona.
What's the latest on Arsenal's interest in Eric Garcia?
As per Mundo Deportivo, the Gunners are insistent on signing the former Manchester City player Eric Garcia, with whom Mikel Arteta worked with at the time.
The north London side attempted to sign the 22-year-old in January, but in that instance the player refused.
However, Arsenal may have a boost, due to Garcia being unlikely to have much game time in the coming season, as Barcelona have signed Inigo Martinez from Athletic Bilbao.
What would Eric Garcia bring to the Gunners?
Since joining Arsenal, Arteta's talent ID and recruitment has been at the highest level. When this is mixed in with Edu Gaspar as the sporting director, the Premier League leaders have a transfer force to be reckoned with.
The Gunners' manager worked with Garcia at City, so he knows the player well. Both being of Spanish descent, the two will have an easy way of communicating. Not only this, but Garcia's statistics rank superbly on FBref for a player Arteta would admire.
The 22-year-old centre-back, once described as "extraordinary" by Xavi, is in the top 1% for progressive passes and for progressive carries per 90 minutes. Not only this, but the 6-foot Spaniard is in the top 2% for pass completion and the top 4% for passes attempted.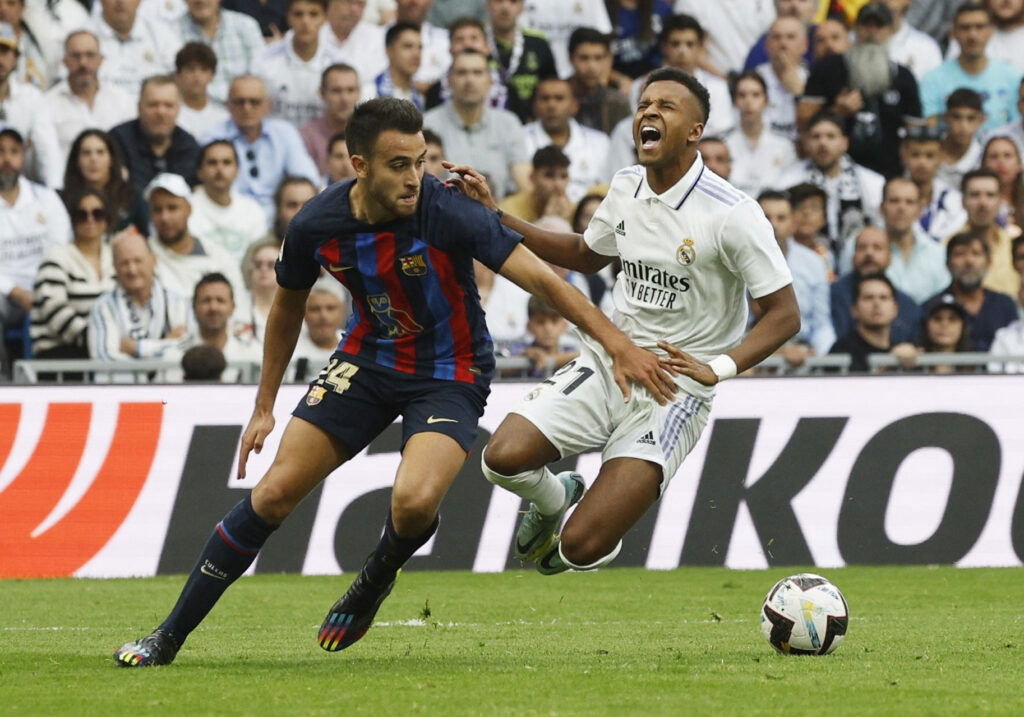 All of these statistics demonstrate a player Arteta would love to have at the Emirates. His passing ability is almost reminiscent of William Saliba last season, where he made the most passes in a single Ligue 1 season.
When compared to the France international this season, Garcia just beats him for pass completion percentage (91.7% to 91%) and for the total distance of the passes (1450.3 yards to 1107.9 yards), as per FBref.
However, despite the former Manchester City player having a higher progressive distance of passes too, it is important to note that Saliba's percentage of progressive yards out of total yards is higher (35.1% to 39.1%). This means that, even though the £52k-per-week Barcelona defender is making more passes, the former Saint-Etienne defender is playing the ball forwards at a higher rate.
What these statistics mean, is that on the ball, Garcia is a similar player to Saliba and if he can have just as big of an impact at the Emirates as the Frenchman has, then he will be an instant hit with the Gunners' faithful.