Pundit Frank McAvennie shared his verdict on the recent controversy surrounding Malik Tillman's goal for Rangers in the Ibrox club's 3-2 win over Partick Thistle in the Scottish Cup. 
With the score at 1-1, Tillman had gone down to receive treatment after getting fouled, only to then nab the ball back from Thistle as they were looking to give possession back to the Gers.
The Rangers figure went on to score the controversial goal which led to a big coming-together between both sets of players.
After play had resumed and the goal was given, Rangers boss Michael Beale ordered his players to allow the away side to score a goal right after kick-off to get the scoreline to 2-2.
Once the game had ended with the home side victorious, Beale defended Tillman and his involvement in the goal, which has now led to one pundit sharing his views on the matter.
Speaking to Football Insider, McAvennie had this to say on the situation:
"I think Michael Beale came out and tried to explain it too much and he confused it, more than anything.
"First of all, Tillman went down injured. He should have got treatment but he didn't. He should have gone off the pitch to be brought back on again.
"Michael Beale said he didn't see them kick it out, but he should not have been on the pitch anyway. The referee just made a complete hash of it."
Barry Ferguson also shared his two cents on the matter by defending Tillman's actions, but insisting that Beale was right to allow his side to concede a second goal.
In terms of the initial goal itself, former top-flight referee Dermot Gallagher didn't highlight anything wrong with the incident and also hailed Beale's decision to let Thistle score an equaliser.
Were Rangers right to allow Partick Thistle to score after Tillman's goal?
Yes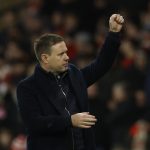 No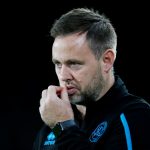 Taking into account how the Ibrox side managed to ultimately win the game with an 86th-minute goal from James Sands, it's safe to assume that the issue which took place earlier in the half with the visitors being allowed to put the ball in the net will not have been a concern for the Gers after the final whistle.
In our view, this is precisely the sort of issue that the referee and officials should have control over rather than having to see a team allow their opponents to score a goal in the interest of fairness.