BBC pundit Alan Hutton has urged West Ham United to stick with David Moyes as their manager amid recent pressure on the Scotsman's position at the east London club. 
After seeing his side drop into the relegation zone following their 2-0 defeat at the weekend, the Hammers boss has found himself under pressure.
In fact, it has since been reported that a defeat against Nottingham Forest at the weekend could see the 59-year-old getting sacked.
With Moyes' job in the balance, this has led to one pundit sharing his views on the situation and whether the club should stick or twist.
Asked by Football Insider whether Moyes should keep his job, Hutton said: "I would like to see it happen. I think clubs nowadays are very quick to make a change and I understand why. At the end of the day, it is a business, they need to stay up in this league for financial reasons.
"David Moyes has done it before, he has got them out of this situation so I do not see why he can't do it now.
"I would stick with him until the end of the season. I know for the hierarchy that might be a big gamble because they might drop out of the league, but I think they have got enough.
"I think there is worse in there and I think they have got the players that can get them out of it and the manager."
Should West Ham have sacked David Moyes earlier in the season?
Yes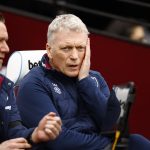 No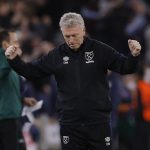 Having won just one of their previous 11 league games, it's easy to see why Moyes is in the position he is, especially now that West Ham are in the relegation zone.
Bearing in mind how other clubs around the Hammers in the league table have changed their managers at different stages this season such as Southampton, Wolves, Everton and Leeds United, this could well end up being the difference for those sides in terms of avoiding relegation, potentially to the detriment of West Ham.
Despite Hutton's faith and confidence that Moyes can turn things around, the manager and his players will need to start getting points on the board consistently, or else the board may well be forced into looking for a new head coach.