Football finance expert Kieran Maguire has shared some concerns over the current situation surrounding Manchester United and recent reports of a potential takeover. 
Earlier this month, Sir Jim Ratcliffe revealed that he has made a bid for 69% of United, which is exactly how much is currently owned by the Glazers.
Qatari Sheikh Hamad bin Jassim bin Jaber Al Thani in also in the frame to takeover the Red Devils and is apparently confident he has made a compelling bid and that it's not linked to Qatar Sports Investments (QSI) nor the Qatar Investment Authority (QIA).
The Qatari bid for United would reportedly wipe out all the club's debts, which still stand at £515m net following the Glazer family's leveraged buyout in 2005 of £790m, funded with borrowed money.
Speaking to Football Insider, Maguire had this to say about the current state of affairs concerning a potential takeover over United.
He said: "There is still a lot of secrecy regarding just how many runners there are in respect to a Man United takeover,
"While there are two public bidders throwing their names in the hat, there could be others operating behind the scenes who want to go about their business in a more discreet manner.
"The Qatari bid would appear on the face of things to have some merit if the bidders could be seen to be independent of QSI, although it's more complicated in a country that is effectively ruled by decree.
"The romantic bid from Sir Jim Ratcliffe might lose some of its allure if it is found to be accompanied with additional debt being taken on.
"It would increase the £917million figure that is already being paid in interest by the club since the Glazer's takeover in 2005."
Taking into account the notorious opposition that many United fans have with the current ownership, it would be safe to presume that they would be over the moon to see the Glazers give up their shares of the club.
Would you want to see Jim Ratcliffe take over Man United?
No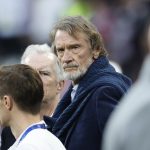 Yes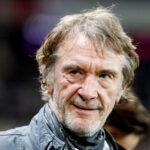 In fact, a recent fan survey by The Athletic revealed that 66% of United fans would want Ratcliffe to take over rather than any other current potential owners in the frame.
However, with the current debt being wiped out being the second-most voted option (33%) regarding what the most important factor is in terms of a potential takeover behind sporting achievements (34%), this could well be an issue for Ratcliffe and his intentions to take over the club, especially with Maguire hinting that more debt could be taken on as a result.