Finance expert Kieran Maguire has suggested that current Liverpool owner John Henry would be tempted to sell a minority stake in the Merseyside club. 
Back in November, it was reported that FSG had put Liverpool up for sale, with a full sales presentation being produced for interested parties.
It was then revealed earlier this month by Henry that a full sale of the club will not be happening at this stage.
This has now led to one expert making a suggestion on what sort of changes could take place at the top of the hierarchy at Liverpool.
Speaking to Football Insider, Maguire had this to say on the matter.
He said: "From John Henry's perspective, selling a minority stake effectively reduces his initial cost of Liverpool from £300m to zero. He would still own 85-95 per cent of the club in that case which is a very, very seductive proposition.
"You've only got to look at the potential developments in the world of broadcasting, streaming, metaverse etc. which are being embraced by some of our senior broadcasters.
"If Liverpool have 20 million fans paying £5 per match, you've got £100m per match for a single rights coming in for a football club that already currently has annual revenues of £400-450m.
"That's where the potential lies for investors. Developing a relationship with the fan base, encouraging them to be monetized through the options and the opportunities that new technology brings and all of a sudden, Liverpool looks an absolute bargain."
Back in 2021, RedBird Capital Partners bought a stake in FSG for about $735m (£533m), which shows that they have been willing to sell shares of their company previously.
Would you like to see a full takeover of Liverpool?
Yes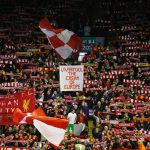 No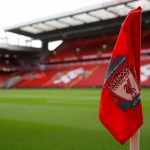 According to a report from The Athletic, offloading a stake of between 10 and 15 per cent has been discussed and should any interested parties share FSG's £4b valuation of Liverpool, that would equate to between £400m and £600m of investment.
Moving forward, should an extra party consider making a bid to buy a minority stake of Liverpool from FSG, it's clear that with the factors Maguire mentioned, it would certainly be worth the apparent valuation that has been reported depending on the size of the stake.