Pundit Frank McAvennie has urged Liverpool manager Jurgen Klopp to ensure he gets enough financial backing from FSG to freshen up his squad in the next summer transfer window. 
The subject of Liverpool's current squad and the need for them to freshen it up in the summer has been a hot topic for some weeks.
For example, back in January, former Liverpool player Jamie Carragher claimed that the club needs to spend around £200m in the summer and focus on bringing new midfielders in.
This has once again been the topic of discussion with one pundit highlight what the club and Klopp needs to do in the summer.
Speaking to Football Insider, McAvennie had this to say when asked if the Reds' recent 5-2 defeat to Real Madrid would be a wake-up call for the owners to back Klopp financially in the summer transfer window.
He said: "I think so. It did not take a genius to work out that the midfield is getting on a bit. You look at [Jordan] Henderson compared to [Luka] Modric, he is head and shoulders above.
"They [Real Madrid] let the ball do the work and they just passed it round Liverpool. It is a hard one to come up against Modric and co.
"It was a lesson. They have got to get young blood in midfield. Jordan Henderson has been an absolute superstar for them but you look at the bench and Liverpool were bringing on Milner.
"No disrespect he has been great, but you look at the bench of Madrid, they are bringing in youngsters that will be the stars of the future. Liverpool were bringing on stars of the past and it makes a big difference. He has got to get the money."
Do you think Liverpool will spend a lot of money in the summer?
Yes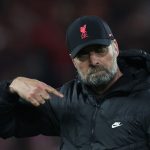 No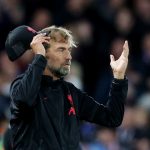 With Liverpool having the likes of Naby Keita, Roberto Firmino, James Milner and Alex Oxlade-Chamberlain out of contract this summer, should any of these players find themselves leaving Anfield, the club should definitely look to find suitable replacements.
Also, with nine players in Klopp's squad having hit or gone over the age of 30, it's easy to see why McAvennie thinks they need to bring in some younger talents.
Some of the young players that the Reds have been linked with include Jude Bellingham, Ryan Gravenberch and Kouadio Kone, who could well be the ones that the Liverpool boss looks to bring in to help freshen up his midfield.