Fabrizio Romano has shared an update regarding Tottenham Hotspur attacker Lucas Moura and his current situation at the north London club. 
The Brazilian has been linked with a move away from the Tottenham Hotspur Stadium in recent weeks, with reports suggesting he has been in talks over a move to Sao Paulo and wants to join them.
And with the January transfer window now open, an update has emerged concerning Moura and his situation at Spurs.
In a recent Twitter post, Romano revealed the latest on the matter.
He said: "There are no talks between Sao Paulo and Tottenham for Lucas Moura, as things stand. THFC Brazilian winger could stay at Spurs until the end of the season and then leave as free agent in June, this is the expectation."
This season has seen the 30-year-old feature in 11 games for Spurs across the Premier League and the Champions League, but only start two of them.
This highlights how far down the pecking order Moura currently is and why perhaps he has been mentioned with regard to a move away from the club.
When he has had the chance to play, the winger has particularly shown how wasteful he can be in possession, having only successfully completed 38 of the 54 passes he's attempted in the league, leaving him with one of the lowest passing accuracies (70.4%) at Tottenham.
Should Spurs get rid of Lucas Moura?
Yes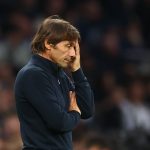 No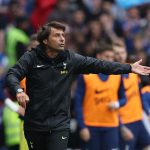 Even though Romano claimed that the Brazilian is expected to leave Spurs in the summer as a free agent, it appears his current contract isn't set to expire until 2024 after signing a five-year deal in 2019.
This suggests that if the Lilywhites do look to move Moura out at the end of the current season, they could still potentially pick up some money for him.
Either way, if the attacker continues to be on the periphery at the club throughout the remainder of the season, we feel that it would be his best move to wave goodbye to Spurs at the earliest opportunity and join a club where he'd be playing more regularly.