Tottenham Hotspur's director of football Fabio Paratici is cooperating with the Italian officials who are investigating the ongoing case involving his former club, Juventus. 
This is according to the journalist Ben Jacobs who has been speaking on Chris Cowlin's YouTube channel about the latest involving the Italian.
Paratici has been named (per Sky Italia) as a person of interest in the ongoing trial looking into believed financial malpractice at Juventus having spent around 11 years with the Turin side.
The Italian left the Serie A giants last summer and made the move to north London where he is set to lead his fourth transfer window at the club in a matter of days.
However, Jacobs has suggested although there will be a lot of name-dropping and potentially some dramatic headlines, Paratici will unlikely be worried about the ongoing trial:
(36:00) "It shouldn't mean anything in practical terms. So yes, he will be named, and therefore involved and cooperative according to those close to him. But there isn't a likelihood – even though some members of Juventus have kind of tried to pin it on him and the spending that took place during his tenure at the club – there isn't actually a likelihood of jail time.
"So be braced for something dramatic, because the Turin prosecutors want to raid, want to summon they want all of that information out there.
"But it's very important to state that, first and foremost, an individual, if the club is on trial, can't be punished outside of the charges at the club, who are culpable for their actions when they were employed there, in this kind of case.
"Unless, there is evidence that he undertook fraudulent behaviour separate to the club with knowledge of nobody else, in which case the club can scapegoat an individual."
TIF Thoughts on Jacobs' comments…
This will likely be music to the ears of a lot of Spurs fans who may have been taken aback after seeing the headlines in previous weeks including Conte in this ongoing investigation at Juventus.
Has Paratici's arrival improved Spurs' transfers?
No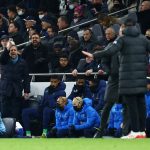 Yes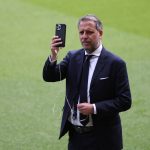 Especially given there is the January transfer window on the horizon with Spurs just about holding onto their spot inside the Premier League's top four going into the winter break.
The bigger worry in north London will perhaps be on Antonio Conte's future in north London as his contract goes on but Jacobs' comments on Paratici will certainly provide some reassurance to the N17 faithful.