Alasdair Gold has slammed Tottenham Hotspur for not being willing to change their transfer stance to give Antonio Conte what he wants.
Conte has made it very clear to the media and the Spurs hierarchy that he requires more finances to get this Tottenham side to where he and the fans want them to be, which is pushing for silverware and major honours.
However, Conte's more recent comments won't have pleased many people, as he claimed that they want to invest in players that fit 'the club's vision', which may imply he doesn't share that same view.
Gold has questioned Spurs on his YouTube channel for not backing Conte despite knowing what they were getting themselves into by appointing him as manager.
He said: "Look at it on paper, and it's a partnership that makes no sense – a club that doesn't seem willing to change and start doing big-club things in terms of the transfer market.
"It's almost like they're trying to operate in the Borussia Dortmund model but without coaches that work in the Borussia Dortmund model. It's almost like that's the way they're going. I think they had that in Pochettino, perhaps.
Will Spurs be active in January?
Yes!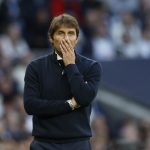 No!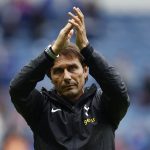 "I love Antonio Conte, I think he's a really fascinating guy, a brilliant coach and I think he could win things with Spurs if he's given an Antonio Conte Spurs.
"But if you're trying to follow a model that is like Dortmund's, you need to bring in a coach who very much wants to work with young players, develop them and create a very tight-knit squad that can, I guess, punch above its weight, improve players, make them into stars.
"And that's not what Conte does. He works with stars. That's not to say he can't make stars, because he can, but on paper, it makes no sense and I do whether the fact that there's no real alternative for Conte right now out there at other clubs, whether he is a little bit more content to go along with things – to a degree.
"I don't think he's going to put up with too much of what he would see as messing around and doing things in half measures, but he is happy at the club, but I'd imagine that he probably sees a ceiling to what he can do."
TIF Thoughts on Conte and Spurs' relationship…
It was a bold appointment at the time as Conte wants success immediately, whereas, over the last few years, Spurs have been a side that sign young players, develop them and sell them on to other clubs, with examples being Kyle Walker, Gareth Bale and Christian Eriksen.
However, given that Conte managed to claw Spurs into the top four last season ahead of the likes of Manchester United and Arsenal, we think he should be rewarded with the backing of the board for windows to come.
Therefore, January will indeed be a very interesting time to essentially see who blinks first and whether or not Levy will bend to Conte's demands.