Alasdair Gold has admitted he's unsure what will happen to the money that was not spent by Tottenham Hotspur during the summer.
As Spurs looked to show Antonio Conte that he had the backing of the board and owners ENIC, around £150m was injected into the club to be spent on transfers, although it wasn't all used during the summer.
While that would naturally carry over into the next transfer window, Gold has claimed that the money pumped in over the summer had to be spent by the end of the year – although it remains unclear whether that meant the calendar year or financial year.
Gold has admitted on his YouTube channel that he needs to ask people when that spare money has to be used by with the January transfer window fast approaching,
He said: "There's still this £50m – the remainder of the £150m that ENIC made available in capital. And judging on the previous [claim], that said that could be drawn out in tranches until the end of the year.
Will Spurs be active in January?
Yes!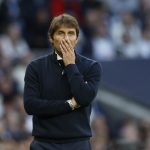 No!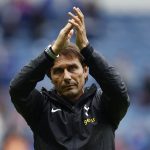 "I need to clarify whether that mean financial year or [calendar] year, but the fact they didn't say financial year makes me wonder whether there's only four days left for that to be taken out."
TIF Thoughts on Spurs' transfer budget…
While Antonio Conte has spoken about how any players signed have to be in line with the vision of the club and that the board would favour signing younger players, if this £50m is still available next year, that could change some plans.
However, if that £50m could only be used in 2022, then it raises the question as to why there wasn't more business done by the club over the summer instead of just letting a hefty amount of cash go to waste.
Spurs will know heading into January that Conte will be desperate for new signings, and £50m would certainly go a long way to handing him what he desires without the need to sell players to raise funds first.